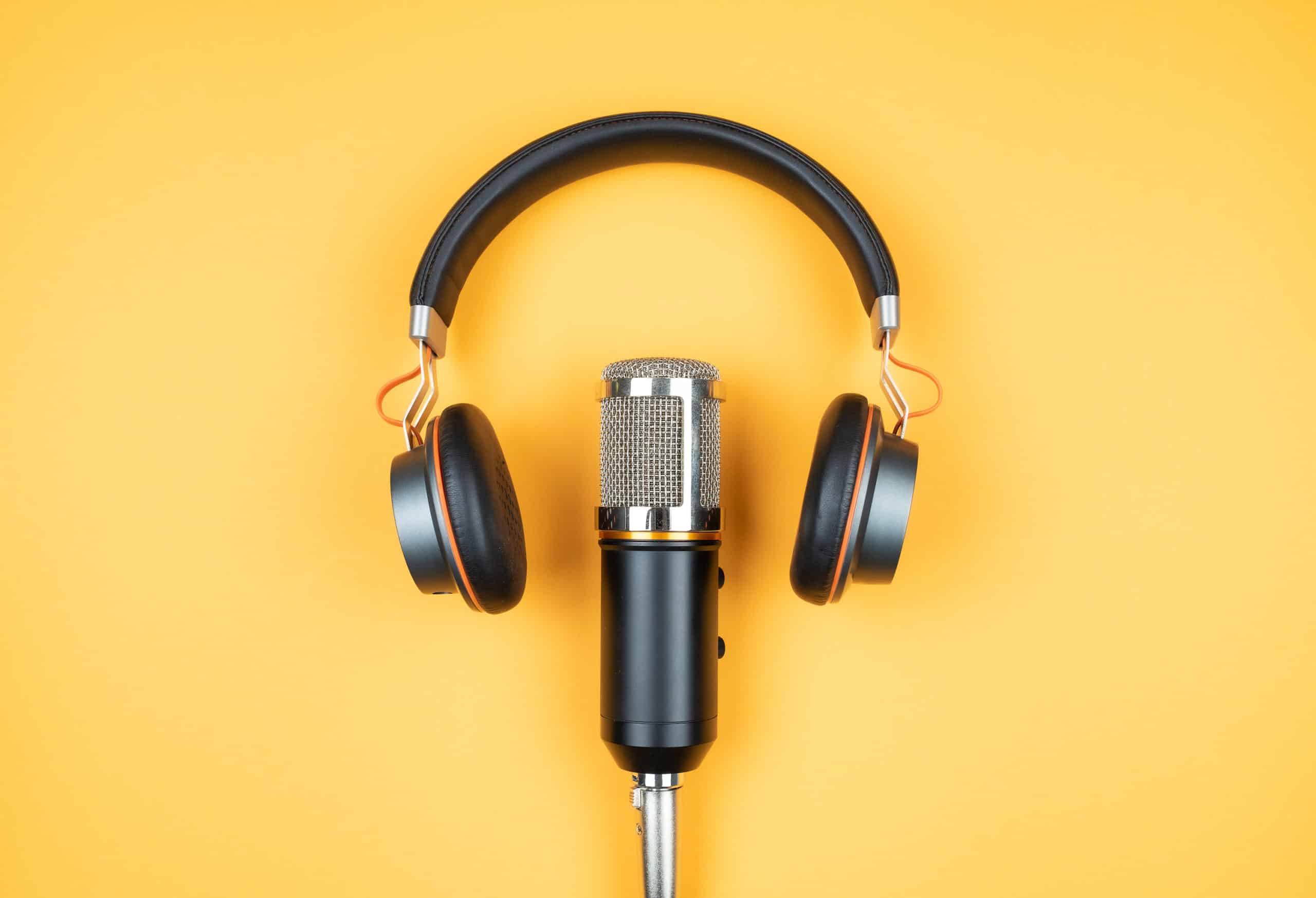 Gimlet Media Case Study: The Importance of Podcast Accessibility
The frequency of web accessibility lawsuits has been in a steady uptrend for the past 3 years. Several established companies such as Home Depot and Lowe's have been dragged to court for lack of accessibility. But, the most recent instance of such a lawsuit is of Gimlet Media for their lack of podcast accessibility.
In July 2020, the New York-based digital media company was sued by Kahlimah Jones, who contended that the platform violates the Americans with Disabilities Act (ADA) since it does not provide closed captioning on several podcasts. Gimlet Media company is owned by the streaming giant Spotify. A lawsuit against a media company of this size raises pressing questions regarding media and tech companies' accessibility initiatives.
The Details
The plaintiff, Kahlimah Jones, filed a complaint stating the Gimlet Media's online presence does not provide adequate accessibility for users with hearing disabilities. As per the lawsuit, numerous podcasts published by the company did not offer closed captions and therefore, violated Title III of ADA. 
The plaintiff, who herself has impaired hearing, wanted to listen to a few podcasts. However, she found several accessibility barriers (i.e., lack of closed captions or transcripts) that kept her from being able to listen to them without external help. In her complaint, she had requested that necessary measures be taken to remove these accessibility barriers and ensure compliance with state and federal law. 
Are Your Podcasts Accessible to Everyone?
As the pandemic increases people's reliability on digital media, web accessibility becomes critical to ensure that every
listener has equal access. If you're a podcast host or producer, it's recommended that you ensure accessibility for all listeners.
WHO estimates that by 2050, almost 2.5 billion people will have some degree of hearing loss. Adding closed captions and transcripts won't just save you from the costly lawsuits, but also help you engage a group of audience that will otherwise be unable to tune in to your podcasts.
How Can You Ensure That Your Podcast is Accessible to All?
If you think making your podcasts accessible can be time-consuming and expensive, think again. Following are a few simple steps to make sure your business doesn't violate any accessibility laws and that your podcast is accessible to everyone.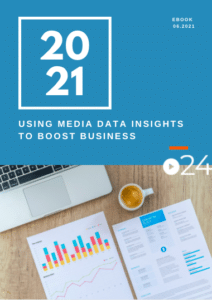 Choose a media player that has accessibility options
You will obviously need a media player. However, you should choose a media player that has its controls clearly labeled and can be used just with the keyboard. Some popular accessible media players you can choose from include Able Player and Video.js.
Make your website accessible
Create a website that confirms with the WCAG 2.0 to ensure you comply with the global standards for accessibility. This will enable your viewers and listeners to engage with your content in a way that best suits them.
Add closed captions or transcripts
Closed captions are one of the most important elements that make your content accessible. Note that your closed caption doesn't just include the dialogues, but also includes any other background music or sound effects that contribute to the episode's meaning. Closed captions differ from subtitles in that subtitles are much less descriptive, and mostly focus on the dialogues.
Use audiograms
Audiograms can be a great tool to make your podcast accessible. You can use Headliner and other similar websites for editing up to ten minutes of audio. You can use these tools to add closed captions, an image, and a waveform. 
Since audiograms are more social media-focused, they are commonly used for creating promotional podcast snippets. For this reason, Headliner and similar apps allow you to edit only up to 10 minutes of audio. If your podcast episodes tend to be shorter than ten minutes, audiograms are a quick way for increasing your podcast's accessibility.
Keep your promotional content accessible
Your promotional content is the entry point for new listeners. Therefore, it's important to keep this content accessible as well. 
For instance, ensure that all the images you post have alt text. Keep your hashtags accessible by capitalizing each word's first letter, like so — #CapitalizeFirstLetter. Also, if you're posting a teaser for your next episode, add closed captions to it.
Ready to Make Your Podcast More Accessible?
These simple steps will help you create more accessible podcasts so you can nurture a larger audience. Making your podcasts accessible also brings additional benefits. For instance, adding transcripts to your podcasts helps boost SEO and enhances the user experience. 
Accessibility-related lawsuits are becoming increasingly common. Save your organization time and money by making your content accessible from the beginning. While the growing popularity of podcasts presents an opportunity to engage more listeners, lack of accessibility can make your content unpopular among those with disabilities.
cielo24 Podcast Accessibility Solutions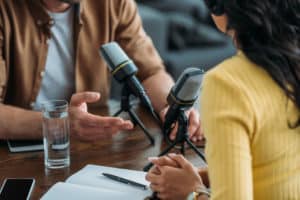 cielo24 proudly works with companies and organizations across the globe on video data solutions that boost engagement, improve SEO, and increase conversions for digital content, including podcasts. For more information on our video captioning and video intelligence solutions, you can check us out online.
Looking for an easy to use and extremely cost-effective captioning service? cielo24's Self Serve app is perfect for podcast creators and producers. Within minutes a video can be uploaded to your account and you will receive a free machine-based, searchable transcript with keywords.