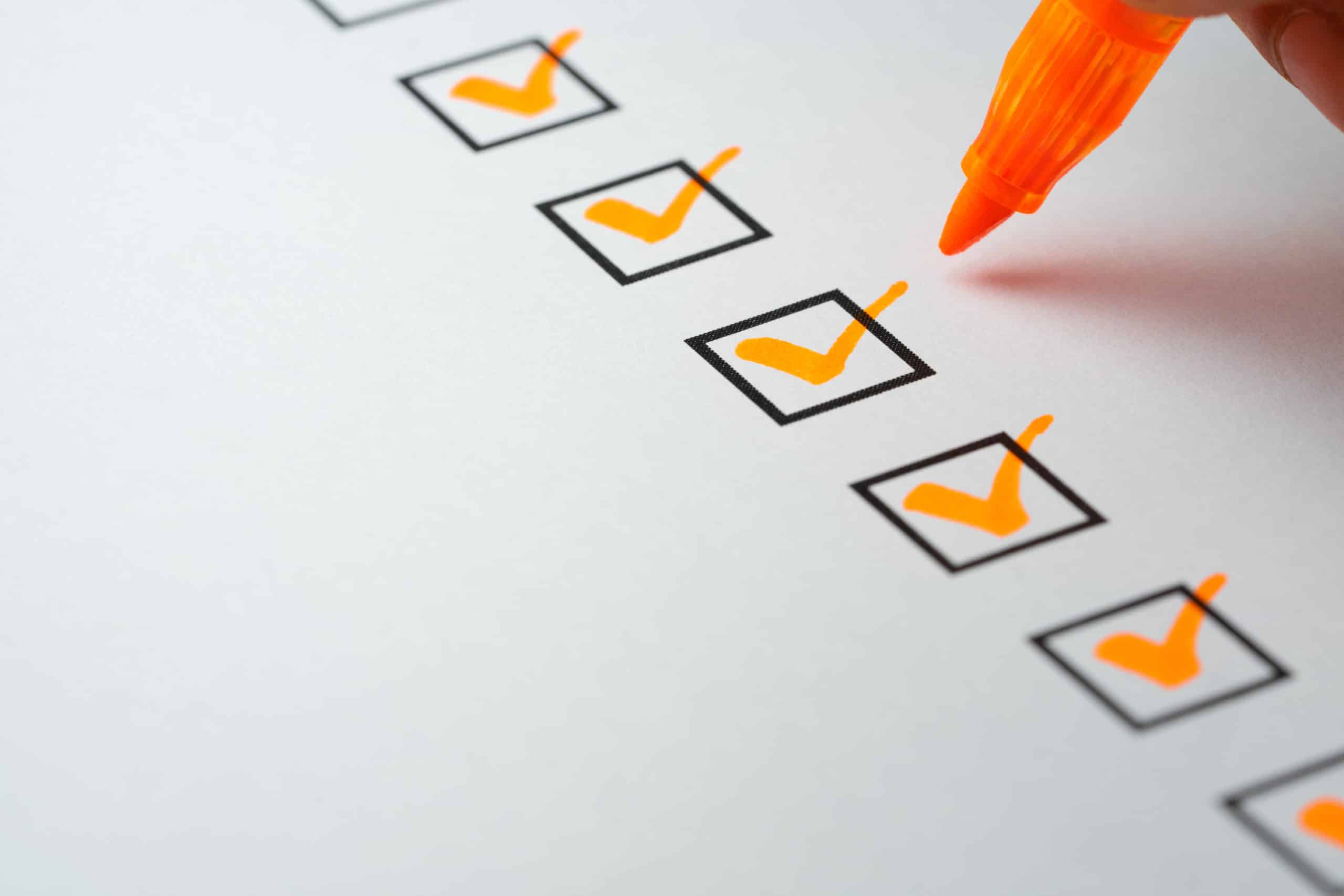 The Essential Captioning and Transcription Program Checklist
Whether you're the technology coordinator for an educational institution or an independent media creator, our captioning and transcription program checklist helpful for your planning purposes. However, there are many things to consider when planning your captioning program, such as budget, compliance requirements, use cases, etc.
Developing and implementing a full-scale captioning and transcription program can seem daunting. But, taking the first steps towards building a captioning and transcription program within your organization is definitely the hardest, but building your program can be broken down into more manageable steps in alignment with the captioning and transcription ecosystem.
Wheel of Success: The Captioning and Transcription Ecosystem
Think of a captioning and transcription ecosystem as a wheel with a number of different spokes that all represent a unique element of your strategy. Each of them is critical but may not be weighted the same at every organization. Every company begins its program with some combination of the video captioning and transcription ecosystem. And while it is ideal that all areas ecosystem segments are addressed, that is not always possible.
Below outlines each element of your captioning and transcription ecosystem program:
Compliance
Before you begin any captioning and transcription program, you need to know your compliance requirements per state, federal, and international laws.
Use Cases
Consider how you are going to use video captions and audio transcripts. Some typical use cases include online learning, inclusive design, lecture capture, promotional video, 3rd-party training, television, sports, research, podcasting, etc.
Budget
Learning institutions are required to have high-accuracy captions and transcripts on all video or audio content. Therefore, you have to set a budget for captioning and transcription, but figure out where your base is and go from there.
Strategy & Policy
To build a strategy, you'll need to prioritize your content based on compliance requirements and uses cases, while keeping the budget in mind. This step involves internal coordination with your institution and department.
Technology
Finally, you need to consider your tech. Some factors include whether or not you have a video library management platform, if you use multiple video players, the size of your video library, the number of users, your captioning tech, etc.
The Coveted Captioning & Transcription Program Checklist
Compliance

𝥁

Review industry regulations

𝥁

Check on pre-existing organizational policy

𝥁

Fill in any compliance policy gaps

Use Cases

𝥁

Determine your audience

𝥁

Select types of media to record/produce

𝥁

Define reach goals

Budget

𝥁

Select ideal captions & transcript features

𝥁

Determine available spend

𝥁

Narrow down to the most necessary features

Onboarding & Execution

𝥁

Select project team members

𝥁

Train team on captioning tools

𝥁

Record new media files

Technology

𝥁

Apply captions to video player integrations

𝥁

Use the cielo24 Video Wrapper 3.0 to embed captions in your media

𝥁

Embed videos and transcripts on your website or EDU platform

Launch

𝥁

Run marketing campaigns for your education programs or media content

𝥁

Create new content

𝥁

Build great, accessible landing pages

Review

𝥁

Review content performance metrics

𝥁

Gather insights and feedback from faculty, staff, and students

𝥁

Assess newly released compliance requirements

Revamp

𝥁

Move onto your second priority media content

𝥁

Determine new budget allowances

𝥁

Select additional features for your institution with a cielo24 Account Rep
Download a printable PDF version here.
Check out our other resources: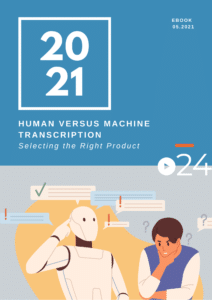 In the case of transcription, the Human Versus Machine Transcription: Selecting the Right Product eBook simplifies this question by outlining the pros of each, specific use cases, and other important selection criteria to allow content creators of all kinds to effectively select the right product for them.
At cielo24 we offer our Self Serve app (in addition to our traditional Enterprise offering) that allows you to start ordering video transcripts and captions immediately. No waiting for contracts or quotes! Select a starting amount of free machine-based transcriptions and captions or purchase human-verified transcriptions beginning at less than $1 per minute.  For more information on our captioning, transcription, and video intelligence solutions contact us here.