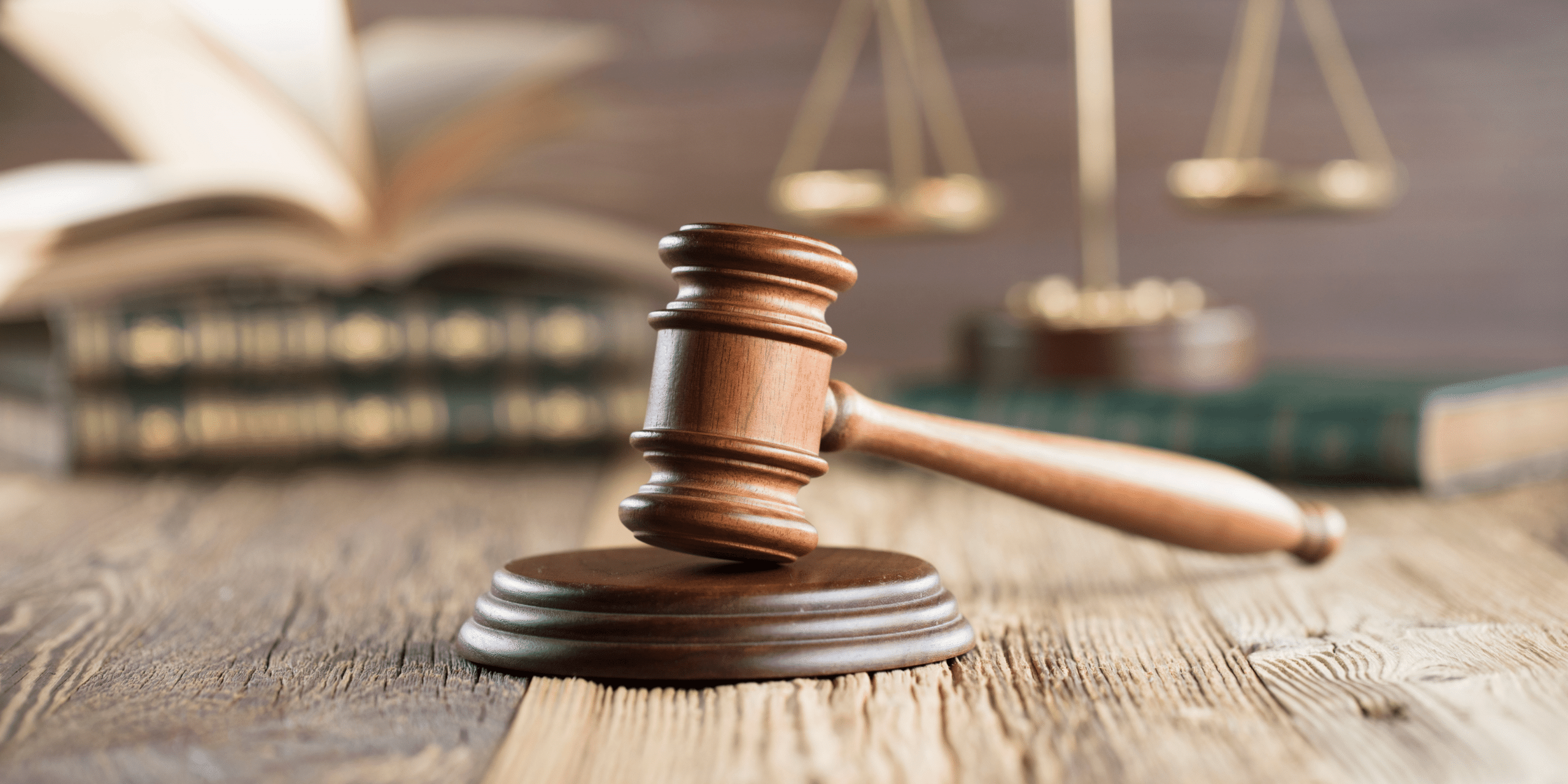 The Legal Side of App Accessibility
WCAG Considerations
The World Wide Web Consortium (W3C) is currently working on specific guidance for mobile accessibility as it relates to mobile apps, native apps, and mobile web content. However, the WCAG 2.0 guidelines cover most aspects of mobile accessibility. These guidelines are broken down into four relevant principles for app developers to consider.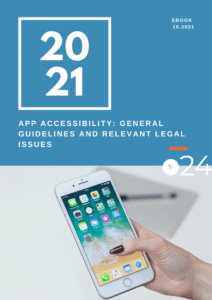 Principle 1: Perceivable
The "Perceivable" principle includes aspects of small screen size, zoom/magnification, and color contrast. Small screen size deals with providing an appropriate amount of information, content, size, and length that will translate into the best experience for users. The small screen size limits how much information can be viewed by users at one time, and this especially affects those with low vision when magnification tools are used.
Zoom/magnification must be configurable by users to adjust content size on mobile devices. The most relevant and direct criterion in WCAG 2.0 deals with resizing text to level AA standards. This requires text to be resizable up to 200%. Lastly, the color contrast of content must be at an appropriate level; the minimum to meet level AA is a contrast of at least 4.5:1.
Principle 2: Operable
Next, the "Operable" principle deals with keyboard control, touch targeting, gestures, and button placement. Keyboard control should allow users to connect and utilize keyboards to navigate throughout apps. This may significantly assist many users who require external technology. Touch targeting deals with areas of a screen that includes touchable actions, buttons, and features. These areas must be at least 9 mm high by 9 mm wide and surrounded by an appropriate amount of inactive space.
Touchscreen and device manipulation gestures should be as simple and easy as possible for users to carry out. Touchscreen gestures should utilize simple one-finger tap gestures that also allow users to simulate more complex gestures as well. Device manipulation gestures (shaking, tilting, etc.) should also have alternative touch and keyboard actions that can act as an alternative action option.
Principle 3: Understandable
Further, the "Understandable" principle covers a wide breadth of mobile app elements. These elements include screen orientation, consistent layout, gesture customization, and element placement and indication.
Screen orientation for both portrait and landscape positions must be supported. What's more, these changes in orientation should be programmed to be detected by assistive technologies such as screen readers. As for layouts, the primary concern is consistency throughout the app's design. This extends to each cornerstone feature, tool, or component of the app that should be available on any page.
Moreover, to comply with WCAG standards, instructions to create custom touchscreen and device manipulation gestures should be included within an app. This helps users better understand the mechanics of the app as well as helping developers create new efficient interfaces.
The positioning of certain elements on a mobile screen can make a considerable difference in how users interact with an app. Thus, it is essential to place important page elements before requiring a page scroll to reach more information. This will not only assist low-vision users, but it will also lead to increased views of the page's most pertinent information. Subsequently, operable elements that perform the same action should be grouped together into one action. Finally, any actionable elements must be clearly indicated. These elements should differ from others in their appearance or accompanying descriptions to notify users of their actionable nature.
Principle 4: Robust
Ultimately, the "Robust" principle of mobile app accessibility delves into keyboard settings and easy methods for data entry as well as support for the characteristic properties of the app. The virtual keyboard that is used on mobile devices should always match the appropriate type of data entry that is required. This reduces confusion for people using screen readers when there are subtle changes within the keyboard. Additionally, apps should offer a variety of easy methods for data entry including touch gestures, speech, as well as Bluetooth and on-screen keyboards. Lastly, platform characteristics including zoom, captions, and larger fonts must be offered within the app.
App Accessibility Lawsuits
The bulk of lawsuits regarding digital accessibility have primarily been focused on the inaccessibility of websites. But, what most businesses, organizations, and institutions have overlooked is that their mobile presence and applications are just as vulnerable to legal claims.
This section will recount legal cases with high-profile companies that deal directly with the inaccessibility of their mobile applications. It's clear that no matter the brand name, size, or influence, any organization is vulnerable to legal risk when it comes to the inaccessibility of its apps.
Robles v. Domino's Pizza LLC
In 2019, Guillermo Robles filed a lawsuit against Domino's Pizza alleging that he attempted to order customized pizzas on both the company's website and mobile app. However, he "was unable to place his order due to accessibility barriers of unlabeled buttons that do not conform to Apple Inc.'s iOS accessibility guidelines." Mr. Robles is a vision-impaired man who uses screen reader technology to access and interact with web and mobile platforms.
The U.S. Court of Appeals for the Ninth Circuit found that the ADA (American's With Disabilities Act) applied to both Domino's website and app. In doing so, it became the first circuit to specifically apply Title III of the ADA to mobile applications. It is possible that the Court's ruling has led to a direct increase in lawsuits targeting app accessibility.
Other App Accessibility Lawsuits
In November of 2020, four complaints were filed in New York federal court that alleges violations of the ADA by mobile app developers. All plaintiffs are vision-impaired and three of the four are legally blind residents of New York. The lawsuits include:
Bunting v. URBN SR LLC; an app owned by retailer giant, Urban Outfitters Inc.

Bunting v. Yes Platform Inc.; a company based in California that hosts an app on which customers can browse and shop for clothes.

Martinez v. Fanatics Inc.; an app for purchasing officially licensed sports merchandise and gear.

Rodriguez v. Dosh Holdings Inc.; a cash-back company based in Texas that rewards customers for making travel accommodations or shopping on its app.
The main issue within all of these lawsuits alleges that the mobile apps are not designed to function with and support an accessibility feature that turns text to audio (screen readers).
In Bunting v. Yes Platform Inc., the plaintiff could not use the company's app due to the app only providing pictures of clothes without text descriptions for assistive technology to describe the images to the user.
In Martinez v. Fanatics Inc., app icons for professional sports leagues in the U.S. including the NFL, NHL, and NASCAR were not readable by his phone's accessibility tool. This rendered them impossible to use by people with vision impairments who require screen reader technology to interact with applications and websites.
Each of these companies was facing charges that deal with violations of Title III of the ADA. Thus, in order to avoid these costly legal issues, app developers must ensure that their platforms support assistive technologies. Additionally, apps must provide adequate accessibility features that help people with impairments or disabilities use them without trouble.
App Accessibility Conclusion
It is imperative that app developers design their platforms to conform to relevant legal standards. Not only to avoid costly litigation, but also to expand their products to audiences with these disabilities and impairments. Creating an accessible app environment gets an organization one step closer to ensuring all of their customer-facing platforms (website, app, etc.) can be accessed by any user without discrimination.
cielo24 provides accessibility solutions – Captions, Transcripts, Audio Description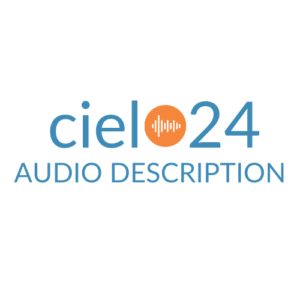 Using our own robust AI machine and human quality control, we offer a full suite of accessibility solutions. Sign up for the Self Serve web app where human-verified transcriptions and captions start at less than $1/minute. Contact us online to get started!
Looking for Audio Description? Get started with WCAG 2.1 AA compliant Audio Description product. cielo24's new Audio Description solution brings an improved video experience to people with low vision, vision impairment, and blindness. Give it a try now >>