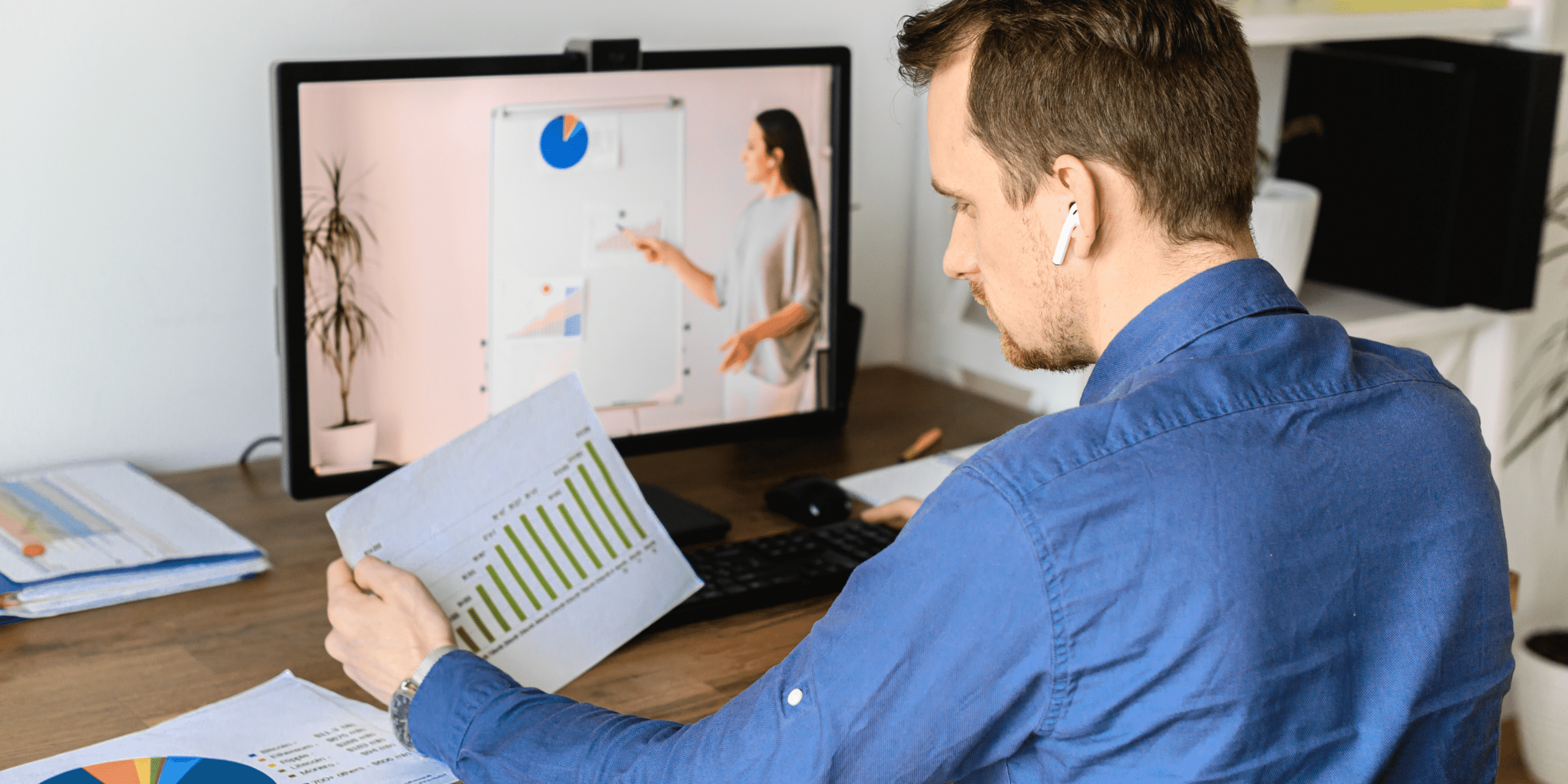 Training Video Accessibility
Forrester Research reveals that employees are 75 percent more likely to watch a video than to read documents, emails, or web articles. This makes videos a great tool for corporate training, but it is important to ensure that they are accessible for all employees. A small investment in training video accessibility can pay significant dividends in the form of employee information retention, productivity, and
According to the U.S. Census Bureau, there were close to 40 million (12.6 percent) Americans that had some disability. Chances are that your company employs one (or more) of them. It is imperative that these employees have proper access to all resources, including training videos.
Companies can help employees achieve job success by making training videos accessible by enabling them to engage with impactful training material. Plus, failure to provide accessibility to employees can burden a company with costly legal issues.
Laws Governing Training Video Accessibility
There are two laws that specifically cover training video accessibility for companies and organizations: Section 508 of the Rehabilitation Act of 1973 and Titles I and II of the Americans with Disabilities Act of 1980.
The Rehabilitation Act of 1973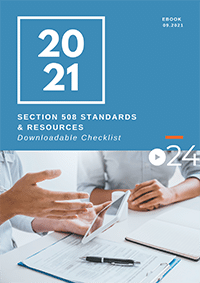 Section 504 of the Rehabilitation Act had already laid down some basic rules for rehabilitation, training, and employment of individuals with disabilities. The section was also used as a foundation for the ADA.
However, the primary law on accessibility is Section 508 of the Rehabilitation Act. It is an amendment to the Act that was made by Congress and enacted in 1998. It mandated Federal agencies to make electronic and information technology resources procured, maintained, or used by them accessible to individuals with disabilities. Therefore, section 508 applies to you if you are a government contractor, a public sector agency, or in select cases, a beneficiary of federal money, you need to adhere to guidelines laid out in section 508. This may be the case for many educational institutions that receive grants or other funding from the Federal Government.
While the section only includes federal agencies, private companies also incorporate the guidelines as best practices. With an increasing portion of an employee's time spent on digital experiences, private companies are trying to develop marketing collateral and training videos that are accessible to all.
Therefore, employers must make their training videos accessible with captions, audio descriptions, and an accessible video player.
Americans with Disabilities Act of 1980
The employee's rights are protected by the Americans with Disabilities Act (ADA), an anti-discrimination law to ensure equal opportunity for employees with disabilities. The ADA contains five titles that govern different aspects of an individual's experience. The rules for video accessibility are contained in Titles I and II of ADA.
According to Title I of ADA, employers and government agencies are prohibited from discriminating against employees based on disabilities. In addition to covering accessibility to training resources, Title I also talks about other areas like compensation, the job application process, and firing employees, among others.
Title II protects the rights of disabled employees working in a public entity. It mandates the public entity to ensure that the internal processes and procedures are made reasonably accessible so that disabled individuals can perform their responsibilities properly.
The law states that employers must make reasonable accommodations such that the employee does not experience undue hardship. Therefore, accessibility accommodations may differ based on several factors.
For instance, when training a deaf employee using video content, the employer must provide a sign language interpreter or add captions to the video. Overlooking these guidelines has landed FedEx Ground in trouble with the Equal Employment Opportunity Commission (EEOC) in the past.
Legal Case: FedEx Ground vs. EEOC
In 2014, EEOC filed a lawsuit against FedEx Ground for being in violation of the ADA. EEOC contended that the company had been discriminating against d/Deaf and hard-of-hearing employees for several years. EEOC even consolidated a total of 19 separate charges filed against the company into a single lawsuit and filed it with the U.S. District Court (Maryland).
FedEx had, for long, known about a large portion of its employees being dead or hard-of-hearing, but had continued to be in violation of the ADA. The company did not provide American Sign Language (ASL) interpreters or closed captions on videos provided for training.
FedEx defended itself with the only exception in the law. The company said that making such accommodations would result in undue hardship for the company. Undue hardship is a subjective term. It can mean that making accommodations will be either unreasonably expensive for the company or cause significant disruption in the company's operations.
Because of the term's subjective nature, the appropriateness of its applicability is assessed separately for each case. However, given the size of FedEx, it is safe to rule out financial or operational difficulty. Larger companies are typically expected to go the extra mile since they are likely to have more resources than small businesses.
The lawsuit ended in 2020 after the court approved FedEx's $3.3 million settlement agreement. Evidently, the cost of not complying with accessibility guidelines is significant. The cost of adhering to accessibility guidelines, on the other hand, is much lower.
Training Video Accessibility Conclusion
Training video accessibility is critical to ensuring that your employees are properly trained and able to competently complete their responsibilities. Ensuring accessibility will also protect organizations from potential accessibility-related legal issues such as the case of FedEx Ground and their subpar training videos. Thus, all organizations should seriously consider the minimal investment it requires to ensure training is accessible. Not only for their employees' benefits, but also to avoid the costly legal issues that may arise in the future.
cielo24 provides digital accessibility solutions – Captions, Transcripts, Audio Description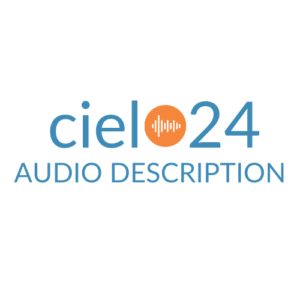 Using our own robust AI machine and human quality control, we offer a full suite of accessibility solutions. Sign up for the Self Serve web app where human-verified transcriptions and captions start at less than $1/minute. Contact us online to get started!
Looking for Audio Description? Get started with WCAG 2.1 AA compliant Audio Description product. cielo24's new Audio Description solution brings an improved video experience to people with low vision, vision impairment, and blindness. Give it a try now >>