International Accessibility Guidelines: The UN and EU
1.
International Accessibility Guidelines: The UN and EU
Though most of our content has focused on accessibility within the United States, international accessibility standards and guidelines are widespread, and may even be stricter than those that are enforced in the U.S.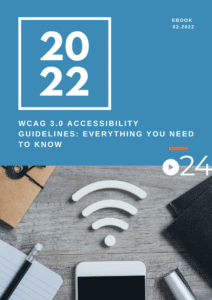 The United Nations and European Union have recognized the need for accessibility in this digital age. Thus, the two entities have prioritized accessibility throughout a number of policies, mandates, and conventions.
International Accessibility: United Nations Convention on the Rights of Persons with Disabilities
Convention on the Rights of Persons with Disabilities (CRPD)
The convention is an instrument of the UN that is intended to protect the rights of persons with disabilities. All parties to the Convention are required to protect, promote, and ensure the full enjoyment of human rights by persons with disabilities.
Thus, nations should take the appropriate measures to ensure that persons with disabilities have access to transportation, information and communications, the physical environment, and other facilities and services that are open or provided to the public.
The Convention is monitored by the Committee on the Rights of Persons with Disabilities. The Committee is a group of human rights experts tasked with overseeing the implementation of the Convention. It consists of 12 independent human rights experts, with half elected for four-year terms and half for two-year terms.
Web Content Accessibility Guidelines (WCAG) 2.0
Internationally, WCAG is used as the foundation for most web accessibility policies and mandates. Though most countries still utilize WCAG 1.0 to measure their accessibility standards, there are a few that are currently working on revisions that will align them with WCAG 2.0. These states include New Zealand, India, Netherlands, Japan, Germany, France, Belgium, Italy, and Israel.
Article 9 of the CRPD
Article 9 of the CRPD details action items for nations and companies to adhere to and implement. It includes mandates for organizations to learn about the specific issues that persons with disabilities may see when using the organization's software.
It goes on to mandate training for staff to learn about disability needs and challenges, adapt your products to fit accessibility standards, as well as to share this information throughout your organization.
Article 9 also directs organizations to begin considering accessibility in the early stages of product development. What's more, it mandates organizations to provide live assistance and intermediaries, including readers, guides, and professional sign language interpreters.
Article 21 of the CRPD
Article 21 of the CRPF deals with the "Freedom of Expression and Opinion, and Access to Information. Specifically, content must be provided in different formats promptly and at no additional charge.
It also mentions format accessibility, including alternative text for visual content as well as text alternatives to audio content. In doing so, organizations can ensure that persons with disabilities can exercise the right to "seek out, receive, and impart information and ideas on an equal basis with others."
Lastly, this article goes a step further, directing nations to encourage mass media outlets, including information providers through the internet, to prioritize accessibility and make their services accessible to persons with disabilities.
International Accessibility: The European Union
The European Union (EU) has made significant strides in its accessibility standards and implementation throughout the continent. Representing some of the strongest laws and regulations that govern web accessibility, the EU is an example for many others to follow.
According to the EU's Web Accessibility Directive, there are standards for making applications and websites accessible; the most prominent standard is WCAG. Using WCAG 2.1 as a basis, the Directive requires all public sector organizations throughout the EU to take steps to ensure their mobile applications, websites, and devices are operable, understandable, and robust.
To comply with these regulations, the Directive references EN 301 549, which references WCAG 2.1 Level AA standards as a set of accessibility requirements for "information and communications technology (ICT) products and services."
Nevertheless, some countries within the EU have also implemented their own laws and regulations that cover accessibility. These include Belgium, Denmark, Finland, France, Germany, Ireland, Italy, Luxembourg, Netherlands, Portugal, and Spain.
Furthermore, there are some specific efforts throughout the EU that are focusing on the accessibility of ICT.
The European i2010 Initiative on e-Inclusion and the September 2007 Lisbon Ministerial Declaration on eGovernment
These two initiatives call on public bodies throughout Europe to significantly reinforce their inclusive eParticipation and eGovernment policies. This allows for persons with disabilities to participate more freely and equally with the rest of the population.
Web Content Accessibility Guidelines
As mentioned earlier, WCAG plays a major role throughout the EU's accessibility policies and initiatives. Most EU and G20 nations have accessibility policies that mandate either full or partial conformance with WCAG standards.
Though only a few countries have migrated fully to conform with WCAG 2.0, many are expected to update their policies and standards to adhere to the relevant guidelines that are currently in effect.
International Accessibility Guidelines Conclusion
International accessibility guidelines, namely the United Nations and the European Union, have very similar laws and regulations to the United States. However, Europe has been known to have the strictest accessibility standards and better implementation, oversight, and monitoring of each participating nation's accessibility initiatives. This blog gives an overview of relevant policies that the United Nations and the European Union have in place at the moment.
cielo24 provides digital accessibility solutions – Captions, Transcripts, Audio Description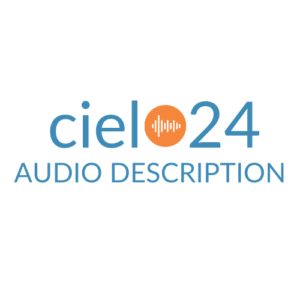 Using our own robust AI machine and human quality control, we offer a full suite of accessibility solutions. Sign up for the Self Serve web app where human-verified transcriptions and captions start at less than $1/minute. Contact us online to get started!
Looking for Audio Description? Get started with WCAG 2.1 AA compliant Audio Description product. cielo24's new Audio Description solution brings an improved video experience to people with low vision, vision impairment, and blindness. Give it a try now >>