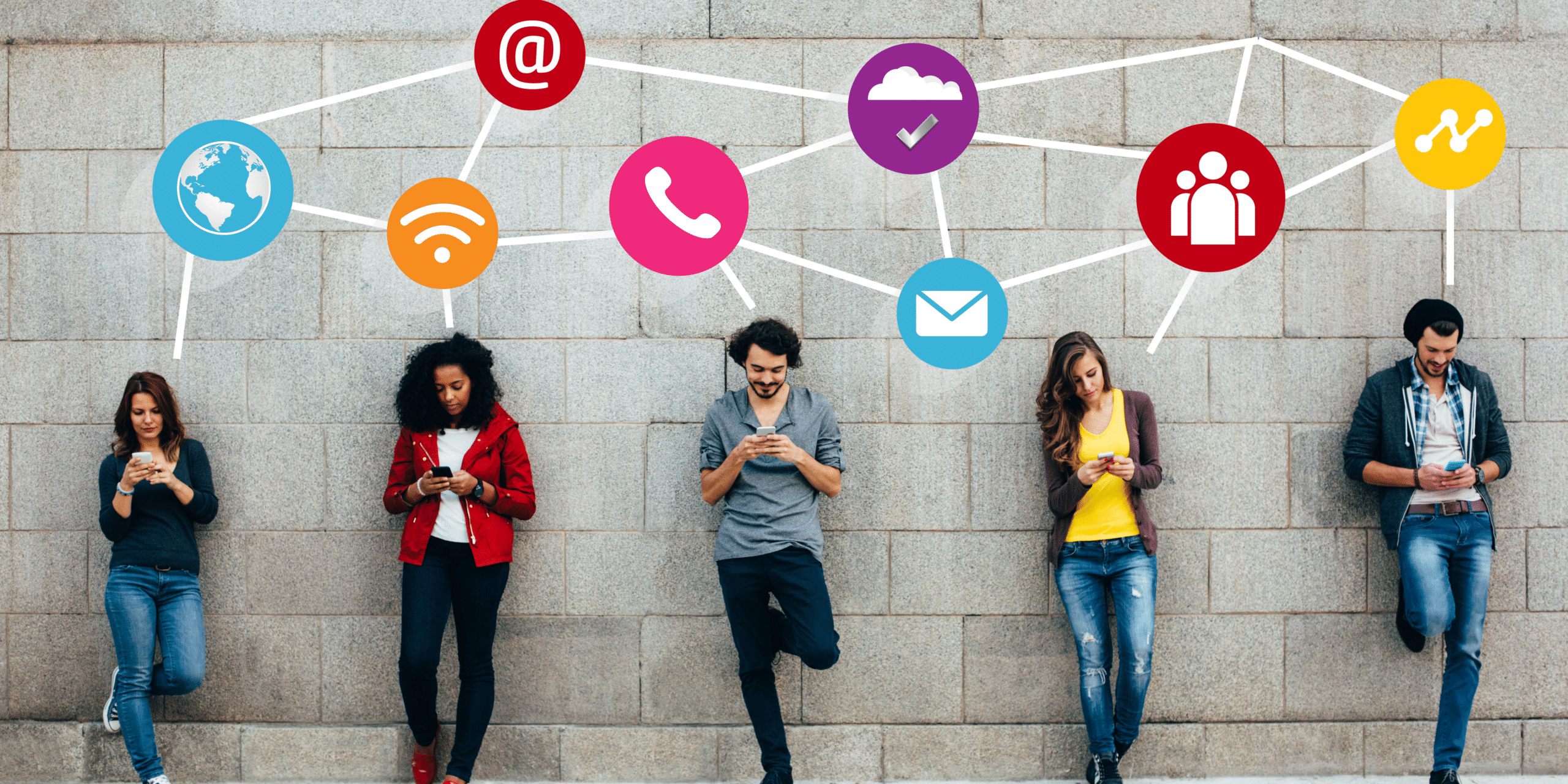 Top 10 Reasons to Caption and Transcribe Your media
Who doesn't love a good top ten list? When it comes to captioning and transcribing your media, the benefits could go on forever, but in the interest of time we've narrowed it down to ten exciting reasons companies and organizations should caption and transcribe their online media.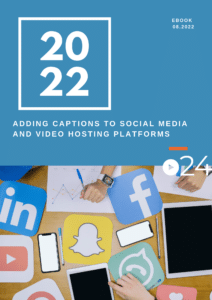 You might think that accessibility requirements lead the charge. And while you're not wrong in placing a lot of importance on equal accessibility for all individuals using the internet, there are many more advantages of captions and transcripts that you want to get your hands on.
Here are the top 10 reasons to caption and transcribe your media:
1. Caption and Transcribe for Accessibility
Website accessibility is about making sure that technology – including websites, mobile applications, and more – can be used by everyone, including individuals with disabilities. It's also required by the Americans with Disabilities Act and other laws both in the U.S. and throughout most of the world.
And these laws were created for good reason. There are nearly a billion people worldwide who live with a hearing, visual or intellectual disability. These people rely on accessibility legislation, technology, and compliance in order to interact with virtual media.
2. Learning Outcomes
Video captions are an essential part of providing accessible education to students with hearing disabilities. On top of this, captions improve the learning outcomes for all students and make content more easily understandable to students who do not speak English as their first language.
3. Content Retention
Captions are eye-catching and allow students to read along with the video. This combination of audio and visuals creates the best learning environment for students. The U.S. Dept. of Labor tested research subjects' recall for information delivered orally, visually, or both orally and visually after a three-day time period.
Oral-only instruction had an information retention rate of 10% and visual-only instruction had a retention rate of 35%. The combination of both visual and oral instruction resulted in a 65% retention rate.
4. Search Engine Optimization
SEO, or Search Engine Optimization, is the process of improving the visibility of your website on search engines through a series of strategic updates and development practices, growing website traffic from natural, organic and free search results. These strategies, techniques, and tactics – when done correctly – can give your website content ideal placement in search engine results.
5. Media Insights
Video media data is the evolution of video metadata – it is a set of information that describes the whole – not just a part. Think of it this way: Metadata is the About section on your Facebook page. Captions are your Facebook posts before you were allowed to add images. Media data is the whole shebang – your profile, posts, pictures, and list of likes.
While metadata scratches the surface of video SEO with some general categorization, using video metadata alone is like bringing a knife to a gunfight in the advertising world. Media data, on the other hand, provides the entire video intelligence in text form, including transcripts, captions, topics, keywords, subjects, and AdWords. Media data allows search engines and viewers alike access to the entire database of your video in any way you want, where metadata targets only human-added tags, titles, and summaries.
6. Conversions
A study performed by eyeviewdigital.com shows that using video on landing pages can increase conversion by 80%. Captioned videos that don't rely on sound for engagement improve that number even more.
Using videos in your landing pages and website content can help boost conversions, but there's often an unexpected downside – slow page load times. This is due to several factors – including increased bandwidth requirements, video optimization failure, and the number of elements included on any given page.
But with videos producing 80% more conversions than landing pages without video, there is more reason to use video on your website than to avoid them. And making sure your videos are correctly placed to boost loading performance times is easier than you might think.
7. New Content
Videos provide multiple opportunities for content repurposing that not only boost video ROI but also boost video SEO. When planning your video marketing strategy, think about the ways you can repurpose video content and work those considerations in beforehand, making the process as smooth as possible.
Transcripts improve growth by helping you to create new content easily – i.e., an ebook, a blog, a checklist, a podcast, another video, etc. – by referring to and pulling from the original transcript. This circles back to discoverability, as well, because the more content you have on your website on a given topic, the higher your chance of being discovered.
8. Caption and Transcribe for Engagement
In 2023, online video is expected to account for approximately 82.5% of all global internet traffic. Captions are able to keep people's attention on videos for longer, effectively keeping them focused on a video's message for longer. And since Facebook reported that 80% of their users watch video content on mute, video captions are critical in creating engagement with and the resharing of video posts. Also, audio transcripts can be used to create powerful social media posts and taglines!
9. Brand Image
By analyzing two versions of advertisements, one closed captioned and one not closed captioned, researchers found that captioned advertising outperformed non-captioned video advertising across all focus areas for the companies tested. These companies included big brands such as Disney, Volvo, Bose, and Sony Pictures.
Some captioned video advertisements enjoyed as much as a 26% boost in intent to find more content. For one particular technology product campaign, using captions to communicate key product features resulted in a 23% uplift in audience understanding. Captioned video advertisements for entertainment garnered an 18.8% uplift for brand awareness, compared to only an 8.9% uplift for non-captioned videos.
10. People Love Captions
In today's world, we are constantly doing two things at once and one of those things often includes watching video on mute, either for fun, for purpose, or for no reason at all. Due to the auto-mute function on most social platforms, we now expect video captions to be available.
A survey conducted by Preply found that 53% of Americans use subtitles more often than in previous years. This stems from common issues with audio from content. Whether it is muddled audio or foreign accents, people are using subtitles and captions more frequently out of necessity. Thus, it is clear that even those without hearing or vision impairments can significantly benefit from captions and transcripts with online media.
cielo24 provides robust accessibility video localization solutions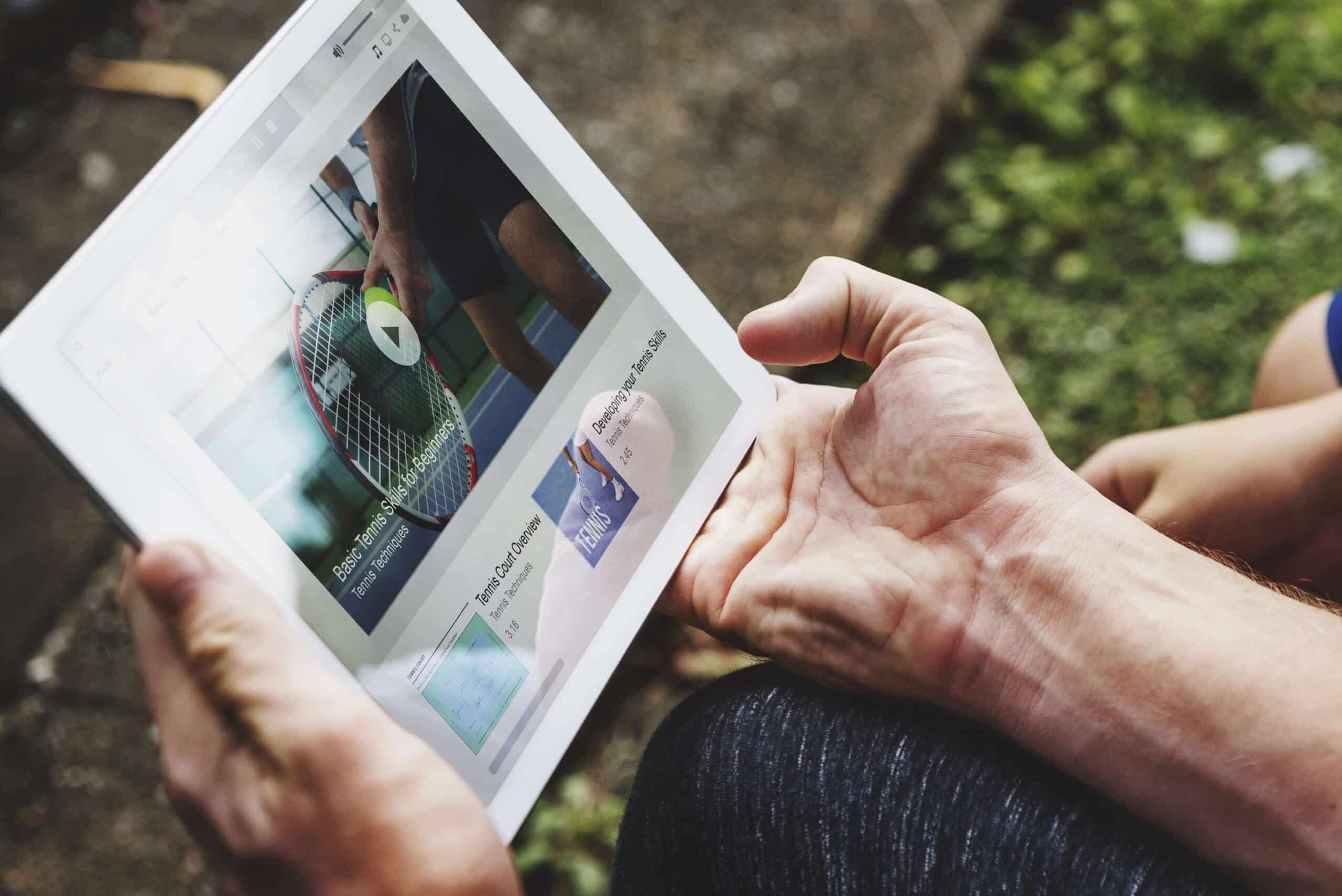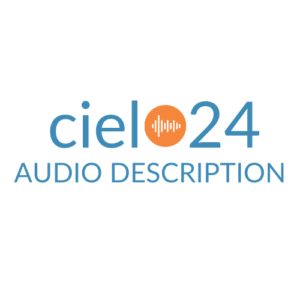 Contact cielo24 for additional information about Video localization services, contact us here.
According to a survey by Verizon Media, 80% of consumers are more likely to watch an entire video when captions are available. Enjoy a complimentary trial account.
International organizations enjoy local hosting, a wide range of foreign languages, and other services, learn more.
Looking for Audio Description? Get started with WCAG 2.1 AA compliant Audio Description product.
cielo24's new Audio Description solution brings an improved video experience to people with low vision, vision impairment, and blindness. Give it a try now >>