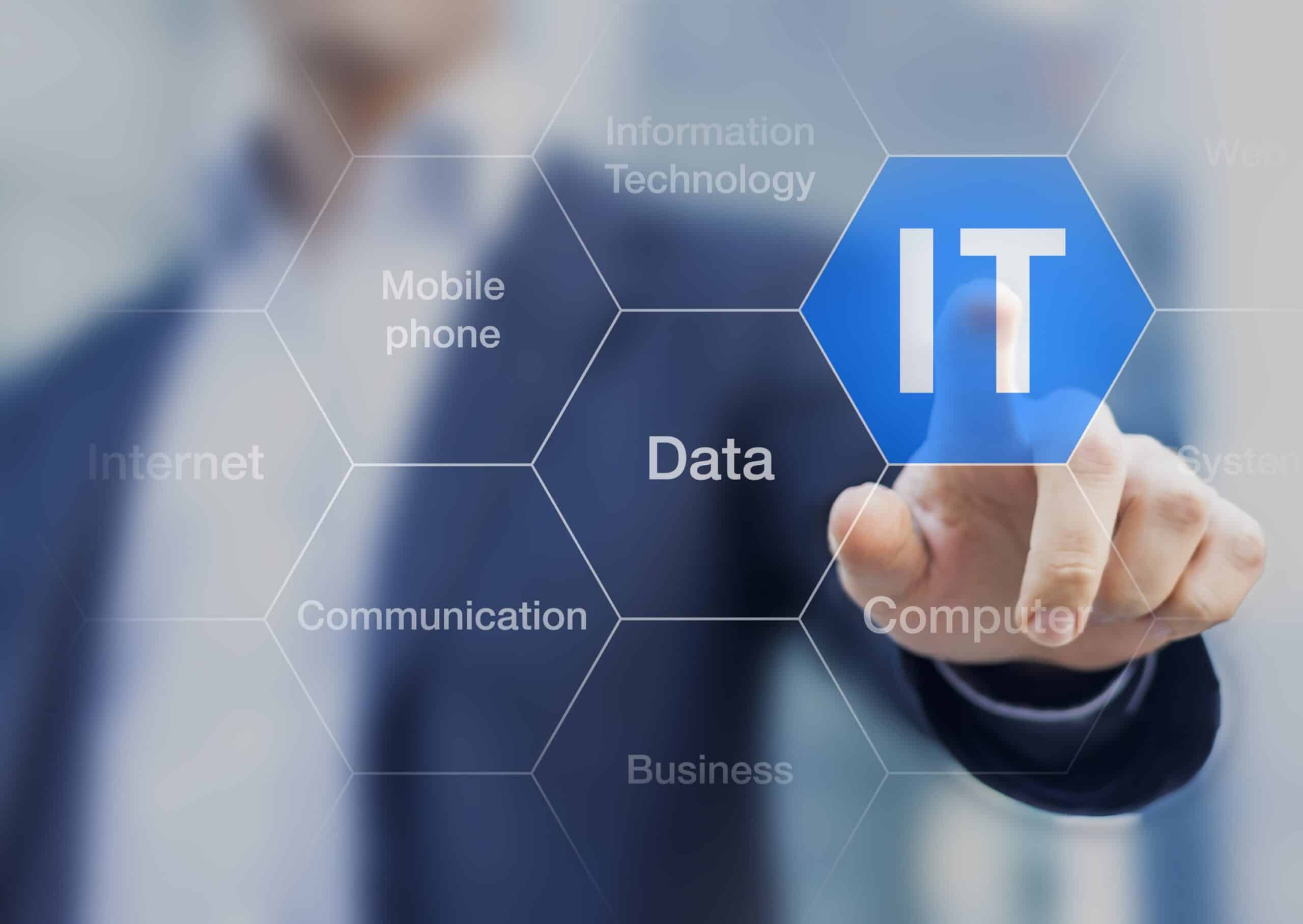 What You Need to Know About IT Accessibility
4 Things You Should Know about IT Accessibility
Inaccessible technologies pose great problems for higher education institutions both in terms of serving students and avoiding legal repercussions. Understanding the importance of accessible technology and employing IT accessibility strategies is necessary for all universities today.
Let's look at the top 4 things you should know about IT accessibility in higher education.
1. What Is IT Accessibility?
Students, faculty, and staff interact with technology every day. From websites to video lectures, new technologies provide substantial benefits to everyone involved in higher education. While these advancements help universities improve their offerings, they also bring rise to new problems.
Many technologies including videos, websites, and LMS create barriers that limit access to certain groups of people and place institutions at legal risk. To mitigate this risk and provide the best possible education to all students, universities need to ensure the accessibility of all information technologies used. This is referred to as IT accessibility. EDUCAUSE defines IT accessibility as
The ongoing process by which an organization ensures its current and future IT can be used effectively by everyone, including individuals with disabilities.
Accessible technology is easily available, but only if the university makes it a priority. Institutions need to have departments and funding dedicated to IT accessibility to ensure they are meeting ethical and legal obligations.
2. What Are the Ethical and Legal Obligations?
Colleges and universities across the country have an ethical and legal responsibility to provide the best education possible to all students, regardless of a disability. The Americans with Disabilities Act (ADA) and Section 504 of the Rehabilitation Act prohibit disability discrimination and require that schools provide equal access to all information and communication technologies used at the university.
This includes an array of services and technologies such as:
Braille devices and screen readers for individuals who are blind
Screen magnification and high-contrast color schemes for individuals with low vision
Keyboard commands for individuals who are unable to use a mouse
Compatibility with assistive technologies such as speech-recognition software and eye-gaze tracking systems for individuals with motion disabilities
Captioning and transcripts for individuals who are deaf or hard of hearing, second-language learners, and people in large classrooms or other noisy environments
Title II of the ADA applies to all public colleges and universities, Title III applies to all private institutions and vocational schools, and Section 504 applies to any school receiving federal funding.
3. Who Is Involved?
While there needs to be a department dedicated to IT accessibility, it is truly a group effort across the university. Everyone working in higher education has a role in the creation and availability of accessible course content and information. The IT Accessibility department can't do it alone.
Professors and course designers are responsible for learning how to create accessible content, whether for PowerPoint presentations, video lectures, or online courses.
Librarians and course administrators are responsible for organizing and digitizing content, so it is accessible to everyone.
Hiring managers are responsible for incorporating accessibility knowledge into job descriptions and providing accessibility training for faculty.
Leadership is responsible for spearheading accessibility initiatives, making it a priority across campus and allocating resources to make it a reality.
Those in charge of procurement are responsible for choosing accessible technologies and testing to ensure students with disabilities can use them.
As you can see, anyone who plays some role in producing or distributing electronic communications, applications, or services can play an important role in ensuring that IT is accessible.
4. How Do You Address it?
Inaccessible technologies create problems that higher education institutions need to solve. Accessibility and IT professionals are working around the clock to retroactively fix accessibility issues, but this method is a never-ending game of catch-up that leaves students hanging in the midst.
This is why many universities are realizing the importance of building accessibility into everything they do, saving the school money and improving the experience for students. For policies and procedures, this means demanding accessible choices from vendors. For actual course content, this means universal design, or the process of designing a product, service, course, or environment in a way that works well for a broad spectrum of users.
Just as universities have adapted to including security in their IT procedures, they must move toward considering accessibility when creating, procuring, or deploying IT.
Institutions that develop policies, procedures, and plans to address accessibility avoid exposure to growing legal risks while serving the needs of all students, faculty, staff, visitors, and alumni. Colleges and universities can start addressing IT accessibility in a variety of ways such as:
Sending staff to conferences focused on accessible IT
Establishing IT accessibility committees or task forces
Conducting research into accessibility-related policies or guidelines
Investing in web accessibility checkers
For resources on how you can get this process started, download the ebooks below: