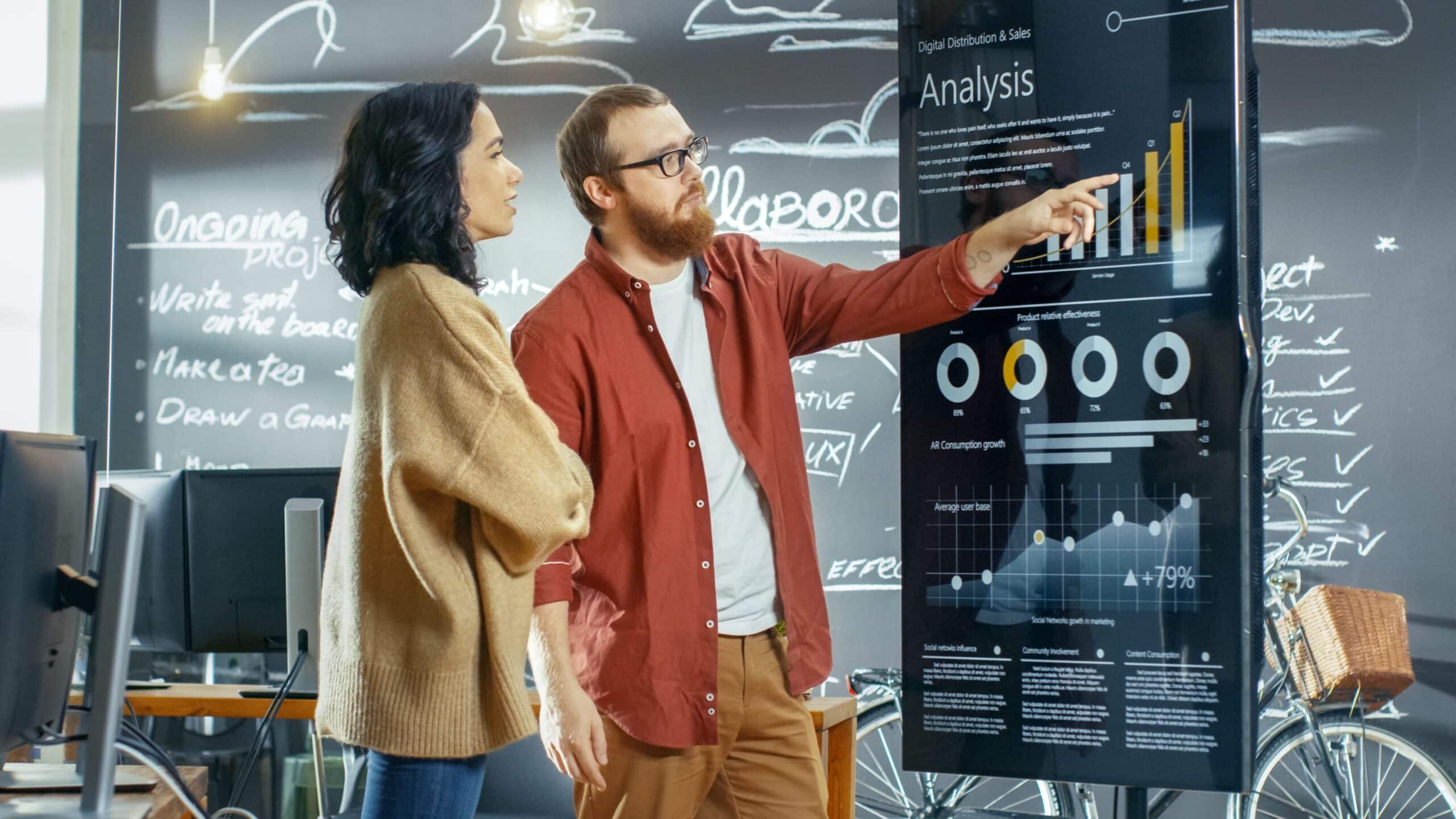 Unlocking Media Content: Media Data Insights Hidden within Video and Audio Transcripts
Unlocking media data insights hidden within your video and audio transcripts has become the hidden art of marketing media.  Your video and audio files contain many surprising insights that can significantly fuel your media content strategy, marketing strategy, and even your business development strategy. Media data found in your captions and transcripts can uncover trends and revelations within your content's subjects, topics, keywords, AdWords, and even speaker identification. And yet, most people know very little about how to access and translate this wealth of data to search engines and viewers.
Media Content, Video Captions, and Audio Transcripts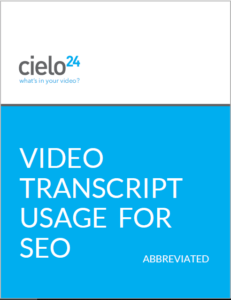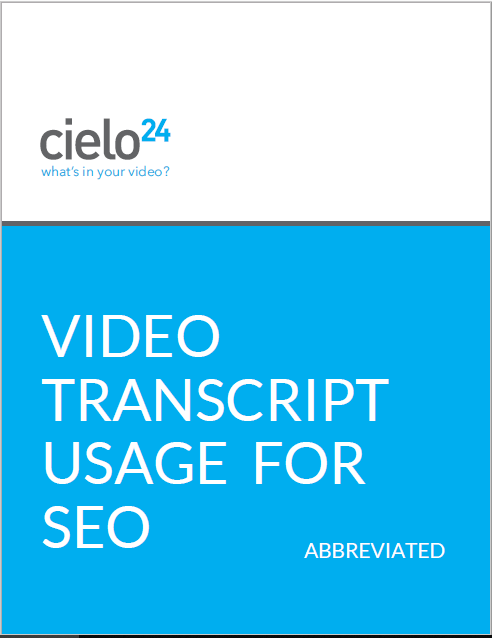 To start, we'll discuss the inherent value of captions and transcripts, a vital part of your media data. It's proven that video captions extend view times by more than 12%. There are 466 million people in the world with a hearing impairment. And there are 41 million native Spanish speakers in the US today. This is why, when applied to your videos, captions and subtitles help users to better engage with, understand, and retain the media content you're covering.
On the other hand, audio transcripts bring significant boosts to SEO and searchability by enabling search engines to crawl, index, and rank your media content.  The internet is text-based, and without a transcript, your video and audio files cannot be "read" properly by search engines.
Transcripts can also be repurposed in many ways – turned into blog posts, ebooks, how-tos, study aids, Q&A's, social media posts, memes, and so much more. And finally, transcripts are a handy tool internally, as well, and can aid in media content search, research, and topic discovery.
Media Data, The Video Intelligence Insights You Need in your Arsenal
We will now look into each are of the video intelligence insights that can help fuel growth across your organization.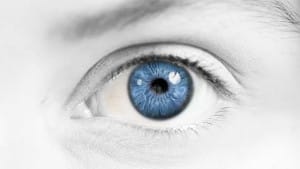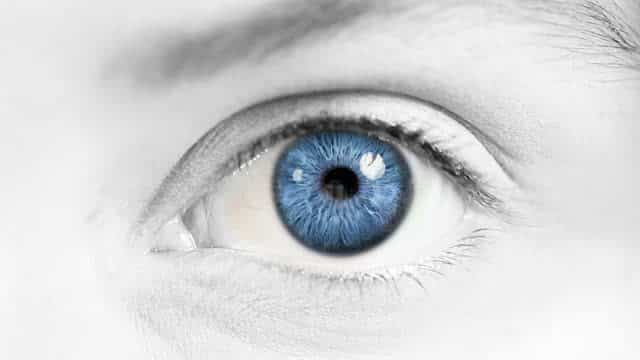 Subjects: To start, your captions and transcripts provide a general overview of the overarching themes of your video and audio content. While it may seem obvious what the subjects of your content are, many times these need to be analyzed for discovery – such as in a live Q&A, a webinar, course video, and even marketing collateral. By mining the transcript for subject information, new revelations often come to light that helps you evolve your media data content strategy most effectively.
Topics: Within each subject are specific topics which can also be discovered, analyzed, and segmented out. For example, say you do a webinar on marine biology. By diving into the transcript (pun intended), you can find areas of primary focus – such as whales or plankton – and then pull those sections out for content repurposing or continued development.
Keywords: Moving even deeper into the analysis, we come to keywords identification. By seeing which words or phrases appear most frequently within a video and audio transcript, you can define or refine your keyword strategy. This can additionally benefit your overall content strategy, as well, by identifying areas of significance to continue to cover. And finally, keyword analysis can even help your whole business or organizational growth by pointing out areas of strength or importance to your target audience.
AdWords: Once you have your keyword strategy defined, you then create your AdWords strategy and link that back to content on your site. This allows you to better rank and beat out competitors by improving the effectiveness and efficiency of your AdWords campaigns.
Speaker Identification: Finally, speaker identification can be incredibly helpful when analyzing video and audio content for quotes, speaker frequency, speaker performance, etc.
Strategic Use of Video and Audio Transcripts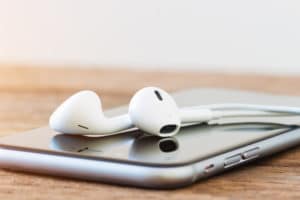 Aside from the value in transcript analysis, you can strategically use your video's transcripts the same way you would use any other content; place it within the body of your page and make sure that it is readable by both humans and search engines. Crawlers tend to have a hard time indexing Flash and JavaScript-generated content. When interactive transcripts and complex media data are generated using Javascript, Google will likely be unable to read your content, which severely inhibits your ability to get a good search result ranking. Especially with video, you may be separating the page delivery from the web content delivery to avoid delayed page loading time.
Name your video with appropriate keywords before you upload it. Make sure that the filename of the video is consistent with the keywords you have chosen for your video.
Upload your captions and transcripts into your video file. And edit the file for accuracy to boost your SEO. Google counts that.
Paste the transcript file into your video/audio description. Adding the transcript into the description section for the video and audio file helps Google crawl and index the content on their sites.
Add the video transcript to a corresponding post/page on your website. Write an article around your embedded transcript to provide a 1-2 punch on content and keywords.
Embed your video to the corresponding post/page on your website. Embedding the video on the corresponding post/page allows Google to see that there is an association between your video and your website.
Getting Started with Captions and Transcripts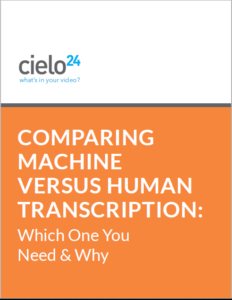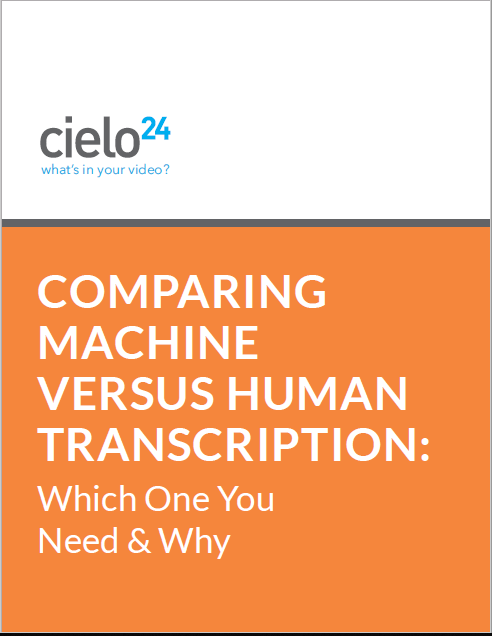 With solutions like Self Serve or our Enterprise packages, nothing is holding you back from amplifying your video and audio transcripts, extending its reach, boosting your video ROI, and significantly improving your video engagement and conversions. With our platform, you can:
Upload as many files at a time as you want, and download in bulk, as well, making it easy to manage many video files at one time.
Captioning can be done extremely fast – last minute even. Machine transcriptions are processed within minutes, and human-verified transcriptions can take as little as 3 hours depending on accuracy requirements.
New users also receive a free caption and transcript upon registering, which makes getting started on captions for videos literally free, fast, and super easy.
Enterprise customers have access to our Video Wrapper 3.0, which displays all media data features in one single video viewing experience, as well as interactive video search and advanced sharing capabilities – all for free.
If you have a lot of videos to caption or transcribe, you should consider our Enterprise level solutions that allow you to bundle your prices and access our full suite of captioning, transcription, and video insights features.
Audio and Video Transcripts and Captions Solutions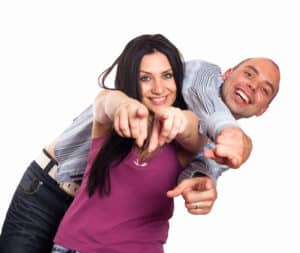 At cielo24 we offer a Self Serve web app that allows you to get started ordering video transcripts and captions immediately, without the wait for contracts or quotes. You can select a preliminary amount of free machine-based transcriptions and captions – which provide a lower level of accuracy guarantee, or human-verified transcriptions beginning at less than a dollar per minute.  For more information on our video transcription, captioning and video intelligence solutions, contact us online or call us at 1-855-243-5624.
cielo24 is removing barriers to increase video marketing ROI, searchability and compliance for all your videos!
 Take a Video Captioning test-drive >>