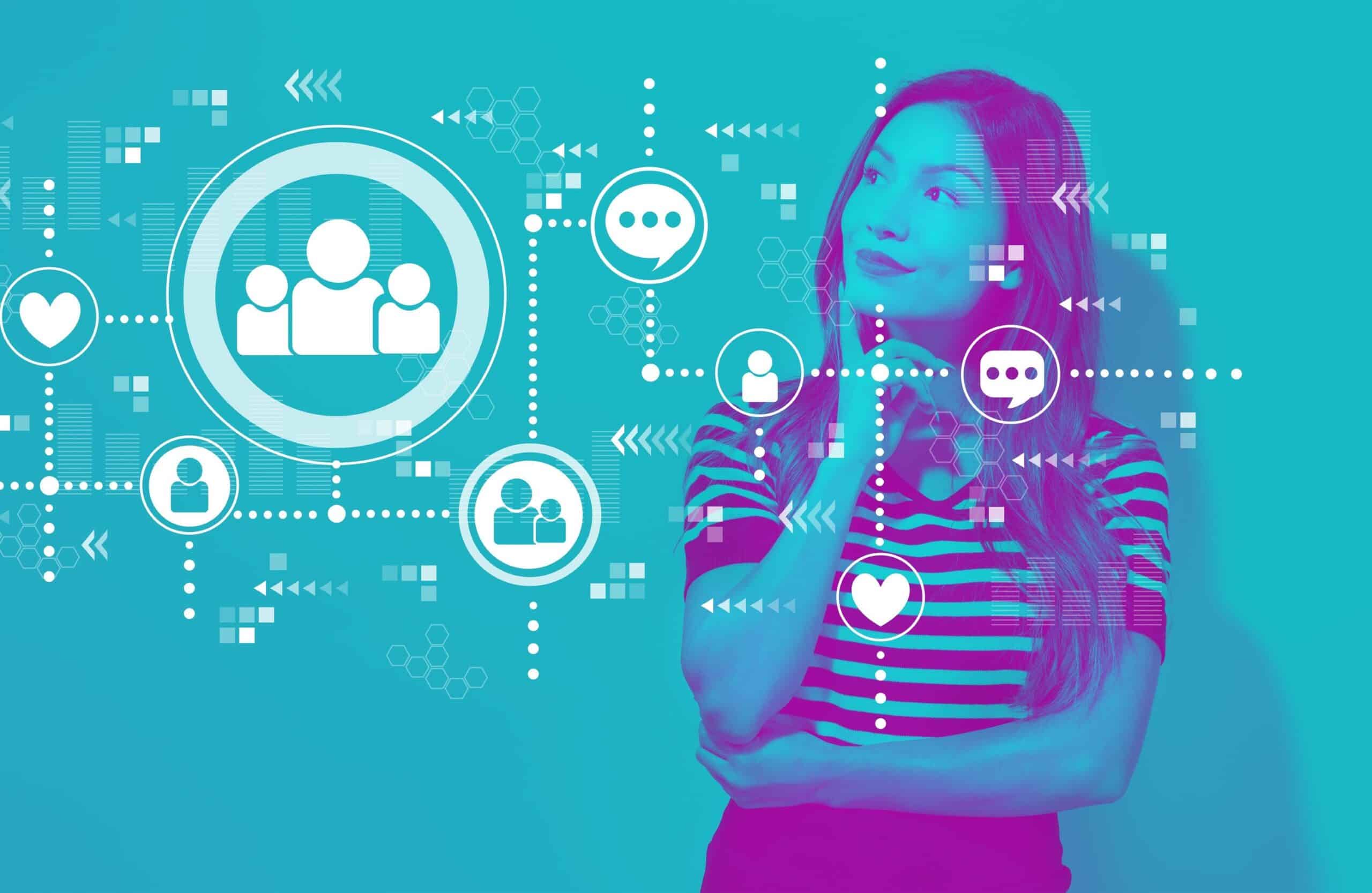 Businesses are Speeding Growth By Leveraging Media Captions and Transcripts
Every organization seeks growth, and these days, many businesses are speeding up growth by leveraging media captions and transcripts. Otherwise, what's the point of being in business? It doesn't matter if you're a non-profit, a university, a retailer, or a government agency, growth equals greater reach and effect on the population. Growth means solving more issues for your target market. Growth means more money in your pocket. 
The challenge is figuring out how to grow – how to beat out the competition, make your organization stand out, how to engage broader audiences and share your vision and solution. One option is to utilize captions and transcripts to increase visibility and create new growth opportunities.
How Media Captions Create Business Growth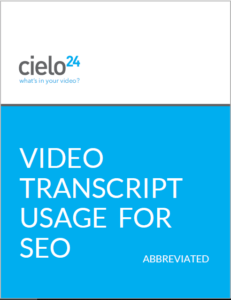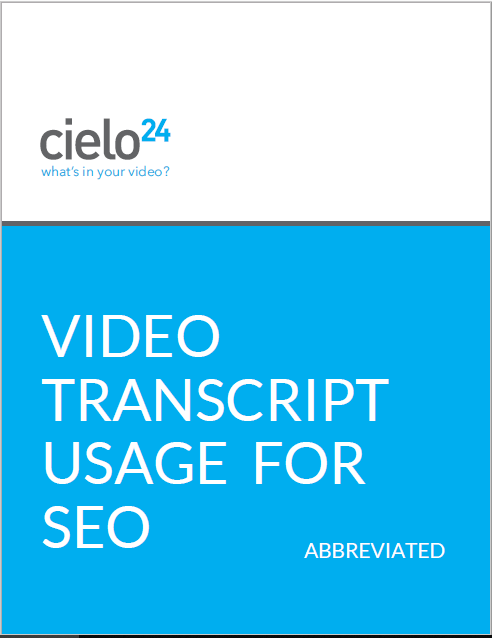 Cisco has reported that by 2022, online videos will account for more than 82% of all internet traffic, 15 times higher than in 2017. The truth is that people love video – they crave it. People want to see a message in action, and companies everywhere have taken notice. According to Wyzowl, 87% of marketers now use video in their mix. 
That being said, a video without captions does substantially less useful. That's because video captions help you to:
Reach New Audiences:

Captions and subtitles allow second language learners, people in other countries/markets, and people with disabilities engage with your video content. Without captions, the video would be inaccessible. 

Engage the Silent Viewer: Facebook recently

reported

that 80% of people mute the videos that they watch on their platform. And if it's happening on Facebook, it's a fair bet that the same holds elsewhere. If you're using videos as a way to reach new audiences online, you need captions to pause the scroll. 
Increase Landing Page Conversions:

Another important statistic from a study performed by 

eyeviewdigital.com

 shows that using video on landing pages can increase conversion by 80%. Captioned videos that don't rely on sound for engagement improve that number even more.
How Media Transcripts Improve Business Growth
Audio transcripts – be it of a podcast, an interview, a video, or whatever the case may behold fantastic power when it comes to discoverability. Most people aren't aware that the internet cannot crawl, rank and index video or audio content, only text. When you consider that the vast majority of online content consumption comes from video, that dynamic is shocking – but true, nonetheless. 
There are many ways to use your transcripts to improve business growth, including:
Boost SEO:

Embedding a transcript of your audio or video file into your website's HTML will allow Google and other search engines to find your content. Otherwise, they rely on H1 and H2 tags and the small content description you may or may not provide. Your transcript will be loaded with

keywords

, as well, so not only will search engines be able to find your video, your ranking will improve!

Repurpose Content:

Another way that transcripts help improve growth is by helping you to create new content easily – i.e., an ebook, a blog, a checklist, a podcast, another video, etc. – by referring to and pulling from the original transcript. This circles back to discoverability, as well, because the more content you have on your website on a given topic, the higher your chance of being discovered.

Provide Analysis Insights:

This is a less direct impact on growth, but important regardless. When reviewing a transcript, there are many insights that a company can discover – including speaker performance, sub-topics that may have been overlooked, and even misdirection in content creation.  
We cover more on how to use transcripts for SEO in this post.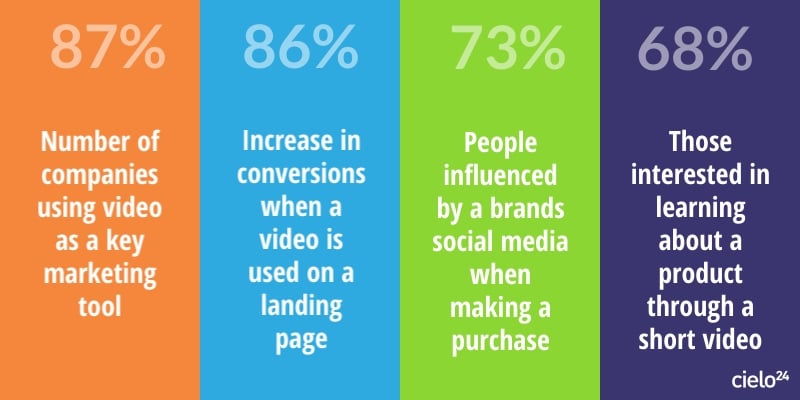 Building a Full-Scale Video Captioning and Transcription Strategy for Beginners
Media Captions and Transcripts Work in Tandem
It's not enough to do one or the other – you must utilize both captions and transcripts to increase growth opportunities. Your captioned videos can't be engaged with by larger audiences if they can't be found through search. And your transcripts will only carry you so far if you rely too heavily on them as a text-based resource. Video, search, captions, and transcript all matter together. 
Captioning and Transcription Solutions 
cielo24 proudly works with companies and organizations across the globe on video data solutions that boost engagement, improve SEO, and increase conversions for digital content. For more information on our video captioning and video intelligence solutions, you can contact us online or call us at 1-855-243-5624.
Our Self Serve solution easy to use and extremely cost-effective. Within minutes a video can be uploaded to your account, and you will receive a free machine-based, searchable transcript with keywords.
 Take a Video Captioning test-drive >>