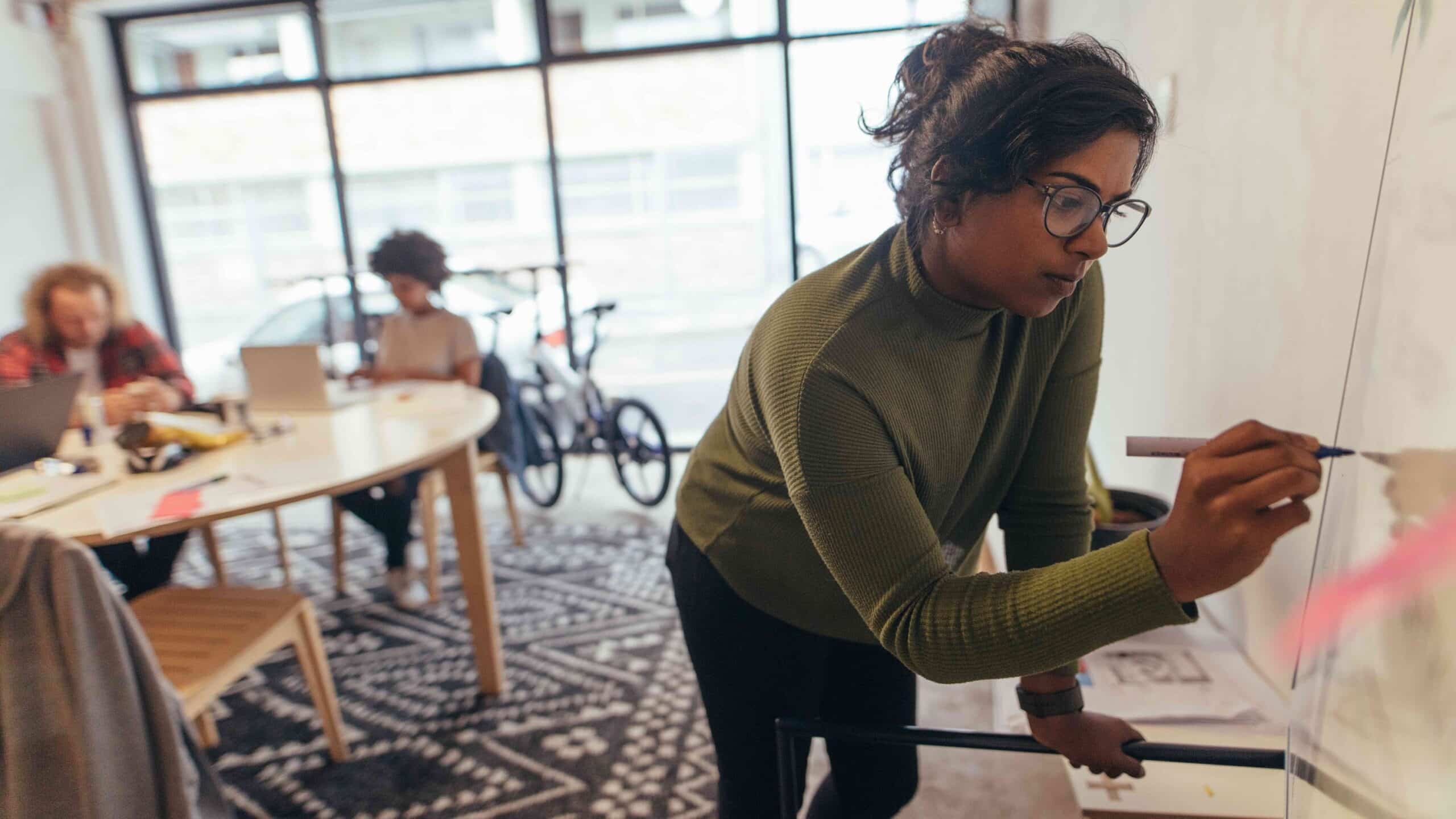 Quick Checklist to Plan Your Caption and Transcript Program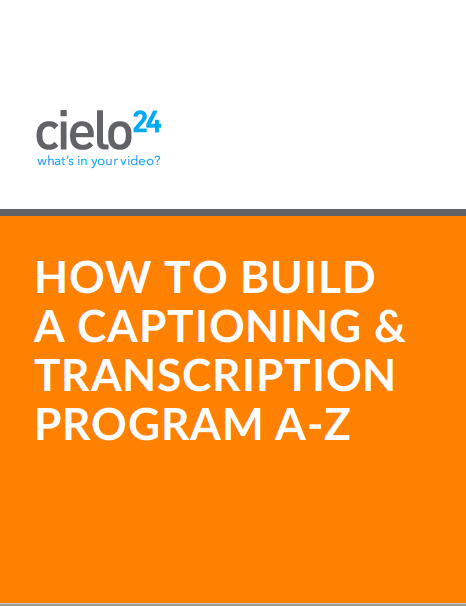 Every organization has different requirements to plan your caption and transcript program. Learning institutions and large organizations are often compliance-driven, which comes with set captioning standards that must be met. Then there are other needs, such as SEO or target market engagement that have more breathing room, yet still must be done professionally and accurately.
cielo24's captioning and transcription solutions are built to be flexible. But with all good choices comes deciding, and that can be challenging. Experts in navigating this process, we work with our Enterprise-level clients to build programs according to their needs. In this blog, we will outline how that planning process works and help you design your own map for launching and planning your caption and transcript program!
Instructions to Plan Your Caption and Transcript Program
Know that every organization starts somewhere on this flow, but not always in the same place.
Try to address every element in your plan
Keep in mind that the big-ticket items – compliance, budget, technology – are critical, but that the smaller ticket items – use cases, policy, onboarding, and launch – are equally impactful
Your Captioning and Transcription Program Checklist
Check the boxes and print this list to get your caption and transcript program started.
Compliance
Review industry regulations
Check on pre-existing organizational policy
Fill in any compliance policy gaps
Use Cases
Determine the audience
Select types of media to record/produce
Define reach goals
Budget
Select ideal captions & transcript features
Determine the audience
Narrow down to most necessary features
Policy & Strategy
Map out a go-to-market plan for media content
Organize media library
Confirm strategy meets all compliance requirements
Onboarding & Execution
Select project team members
Train team on captioning tools
Record new media files
Technology
Apply captions to video player integrations
Use the cielo24 Video Wrapper 3.0
Embed videos and transcripts on the website
Launch
Run marketing campaigns
Use keywords and AdWords
Create new content
Build great landing pages
Review
Review content performance metrics
Analyze transcripts for new content insights
Assess newly released compliance requirements
Revamp
Pick stage 2 media content
Determine new budget
Allowance Select new features with Account Representative

Designing Your Caption and Transcript Program Map
While this checklist follows a particular "order," the truth is that all companies approach their own captioning and transcript program in a unique way. To better explain this, we'll outline three potential scenarios of how this checklist could be used to plan your caption and transcript program.
Scenario 1:
A university enters during the review and, revamp phase. They already know they are bound by compliance requirements, have a pre-existing compliance policy, and well-established eLearning technology platforms in place. They are coming to the table to enhance and optimize their captioning and transcription program. Their goal is to improve student performance by creating a consistent eLearning experience. They know cielo24 integrates with all their video platforms, but want help reviewing use cases to then define their needs within their available budget. They will then address how to execute this kind of wide-scale, cohesive solution across all departments, as well as any adjustments needed to their campus-wide compliance policy.
Scenario 2:
An international staffing agency is developing new an employee training course that will be disseminated through video. They recognize that they need to utilize video captions and subtitles to create equal opportunity for all in the most cost-effective way. They're starting their program journey at the beginning, considering compliance and use cases first, defining their budget, building corporate captioning and transcription policy, and then defining their execution and launch.
Scenario 3:
A national marketing agency is about to launch a new video marketing campaign and want to include captions and transcripts to increase engagement and optimize their SEO. This group is working backward through the checklist. After reviewing their current video ROI, they recognize the added value that captions will bring to their performance. They've set their budget, have outlined the overall campaign strategy, and have already on-boarded video player technology from previous campaigns. Now, they're looking to review all use cases and compliance needs that may impact them, then build the ideal captioning package. They will then build a captioning policy, onboard and execute their captions and launch their new video marketing campaign.
As you can see, all organizations build a captioning and transcript program with a distinct set of unique requirements. This checklist can help all organizations understand what elements to include in their program and how to navigate developing the ideal map to reach their goals.
cielo24 Video Transcript and Caption Solutions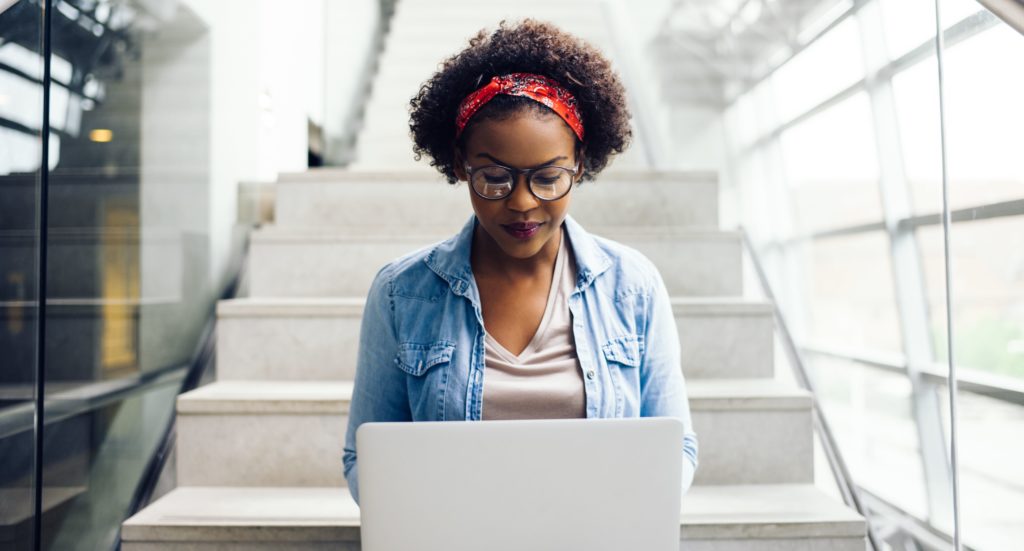 cielo24 offers Enterprise captioning and transcription plans that are built around your specific needs with the help of an account executive. These executives work side by side your organization to satisfy complex requirements and/or larger amounts of media.  The good news, you can try it for free, here.
Through Enterprise you also have access to our full suite of video and audio data solutions, like foreign language translation, flexible billing and account management, and the Video Wrapper 3.0.
Our Self Serve web app allows you to get started on transcriptions and captions immediately, without the wait for contracts or quotes. Self Serve allows for a preliminary amount of free machine-based transcriptions, and human-verified transcriptions and captions begin at less than $1/minute.
Most universities and large organizations use the Enterprise level account in order to ensure all the ADA compliance requirements are fully met. However, the choice is always yours! And the options are there for your personal selection.
For more information on our video marketing, transcription, captioning, and video intelligence solutions.  Or contact us online or call us at 1-855-243-5624.
One free podcast recording into video caption and transcript
Video Wrapper 3.0 – our exclusive interactive video player
Media intelligence – topics, tags, keywords and more – all displayed through the interactive video player
Integrations – we can integrate the trial directly through your video platforms, so you understand how the integrations work
And more!