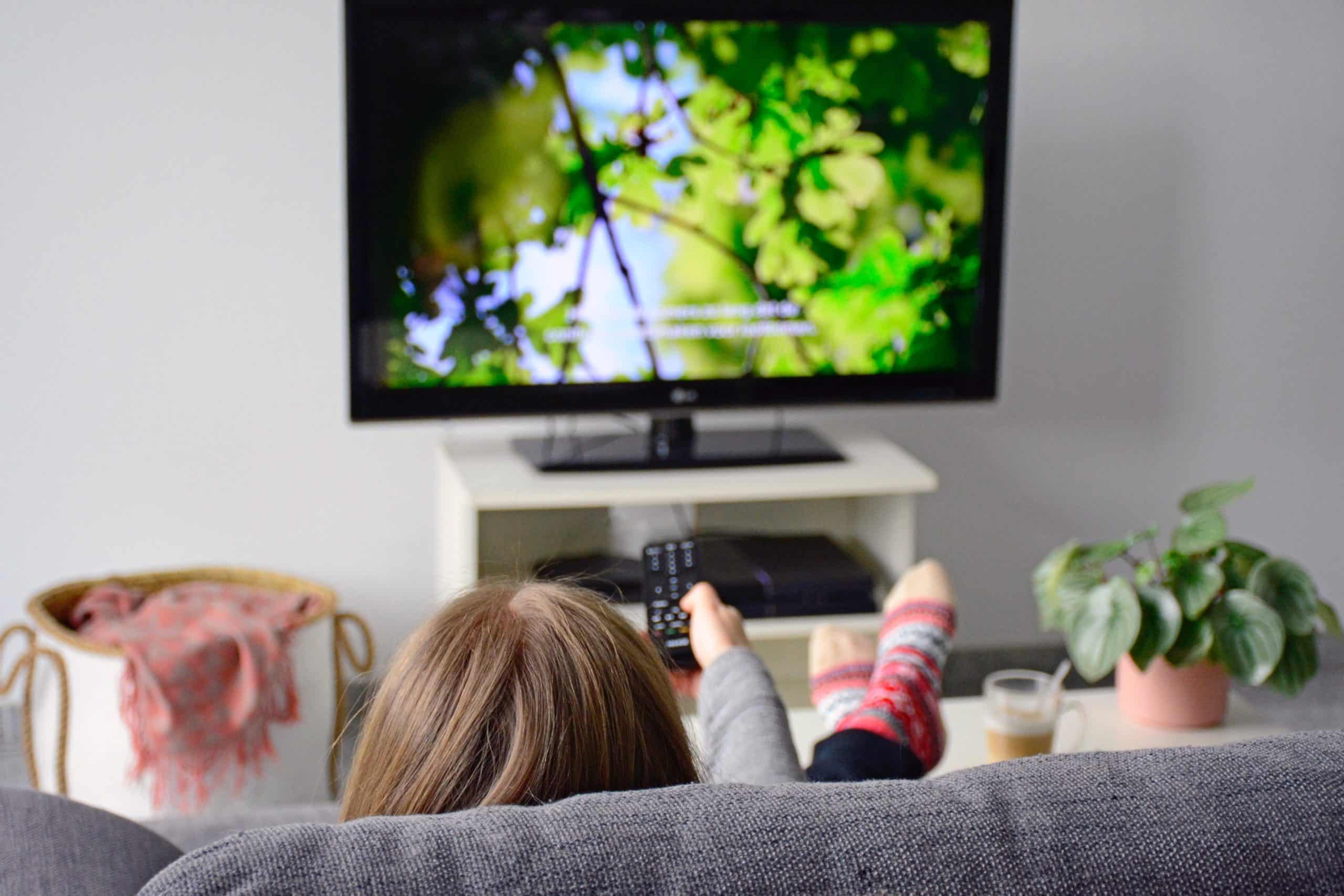 Closed Captioning Guidelines Explained: TV, Movies, and Video Streaming Platforms
Closed captioning is not only essential for those with hearing disabilities, but also content viewers of all ability levels. Originally developed as a service to allow hard of hearing audiences to consume media, research from the UK found that 80% of people who use closed captioning are not hard of hearing. Rather, captions solve problems such as poor audio quality, low volume, noisy environments, and social media default settings.
While various federal laws require closed captions on videos and audio to protect the rights of individuals with disabilities, closed captions also provide content creators with additional benefits, making them standard practice for all video services. But, what's the difference between closed captions and subtitles?
Subtitles vs. Closed Captions
Simply put, both closed captioning and subtitles are text displays of a video's dialogue. However, closed captions are shown in the native language to the medium rather than a translation to another language. Closed captioning can also be turned on and off, compared to open captions, which are always there.
Subtitles, however, are the translated text display of a video's dialogue. As you intently watch the Academy Award winning film, Parasite, the text on-screen are examples of subtitles because they translate the Korean audio into English text. 
Federal Laws and Guidelines for Closed Captioning
Three main bodies serve to set and enforce compliance standards for closed captioning in the US. They include the DCMP, FCC, and WCAG. Their standards can seem daunting so we have outlined the important points of each guideline below.
DCMP
Funded by the Department of Education, the DCMP believes all captioning should be in as much of the original language as possible, avoid synonyms for difficult or confusing words, and be timed with the audio. They also break down the elements of quality captioning in the DCMP Captioning Key.
Accurate: Errorless captions are the goal for each production.
Consistent: Uniformity in style and presentation of all captioning features is crucial for viewer understanding.
Clear: A complete textual representation of the audio, including speaker identification and non-speech information, provides clarity.
Readable: Captions are displayed with enough time to be read completely, are in synchronization with the audio, and are not obscured by (nor do they obscure) the visual content.
Equal: Equal access requires that the meaning and intention of the material is completely preserved.
FCC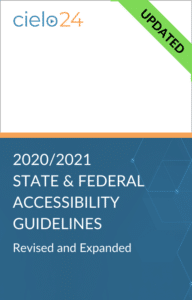 The FCC has developed captioning guidelines that reflect our present media use state, including guidelines for online content and "video clips", and not just for broadcasted media. They are responsible for enforcing Title II of the Americans with Disabilities Act (ADA) that states public entities must take reasonable steps to ensure that communication with people with disabilities is as effective as communication with others. They also outline four FCC standards for captioning:
Accurate: Captions must match the spoken words in the dialogue and convey background noises and other sounds to the fullest extent possible.
Synchronous: Captions must coincide with their corresponding spoken words and sounds to the greatest extent possible and must be displayed on the screen at a speed that can be read by viewers.
Complete: Captions must run from the beginning to the end of the program to the fullest extent possible.
Properly placed: Captions should not block other important visual content on the screen, overlap one another or run off the edge of the video screen. 
WCAG
Lastly, the latest version of WCAG outlines captioning and accessibility standards for online content. Their standards are broken down into four main components: perceivable, operable, understandable, and robust. Access a WCAG 2.0 checklist here.
Streaming Service and Video Closed Captioning 
YouTube
YouTube facilitates captioning for their videos in two ways: automatic or manual captioning. Both of which have raised concerns for viewers with disabilities. YouTube's automatic captioning often falls behind WCAG and DCMP standards because of its low accuracy, making it a problematic resource. Additionally, manual captioning also puts the burden of high-quality captioning on the video creator, instead of YouTube itself. This can also jeopardize the quality of captions as many content creators are not aware of the need for robust captioning.
Netflix
In 2011 the National Association of the Deaf sued Netflix for failing to "provide accurate captions" and violating ADA standards. Recently, they also violated DCMP guidelines with censorship on Queer Eye. However, Netflix has now stepped up as a caption provider. They currently offer captioning in over 20 languages and follow a strict style guide for content creators.
To enable captioning for your Netflix media, take a look at the help article here.
Hulu
Like many video hosting platforms, Hulu has also violated ADA guidelines in the past but now actively complies with captioning best practices. Today, their captions are customizable in terms of font, colors, and sizes. Hulu offers both streamed content and live broadcast, making it necessary for them to adhere to both ADA and FCC standards. 
cielo24 Closed Captioning Solutions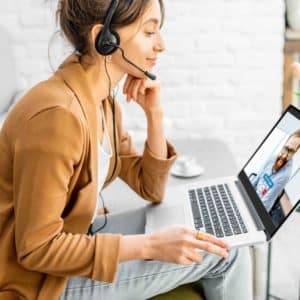 The easiest path to media compliance to meet US accessibility laws is to start captioning today. Sign up for the Self Serve web app where human-verified transcriptions and captions start at less than $1/minute.
If you already know you have a large video library to manage, our Enterprise plan might be right for you. It is built around your specific needs and comes with the help of an account executive to walk you through large amounts of media that need captioning or transcription. Get access to our full suite of video and audio data solutions – like 16+ foreign language translations, advanced media data, our video wrapper, and more.
For more information on our video transcription accuracy or captioning and video intelligence solutions, contact us online or call us at 1-855-243-5624.