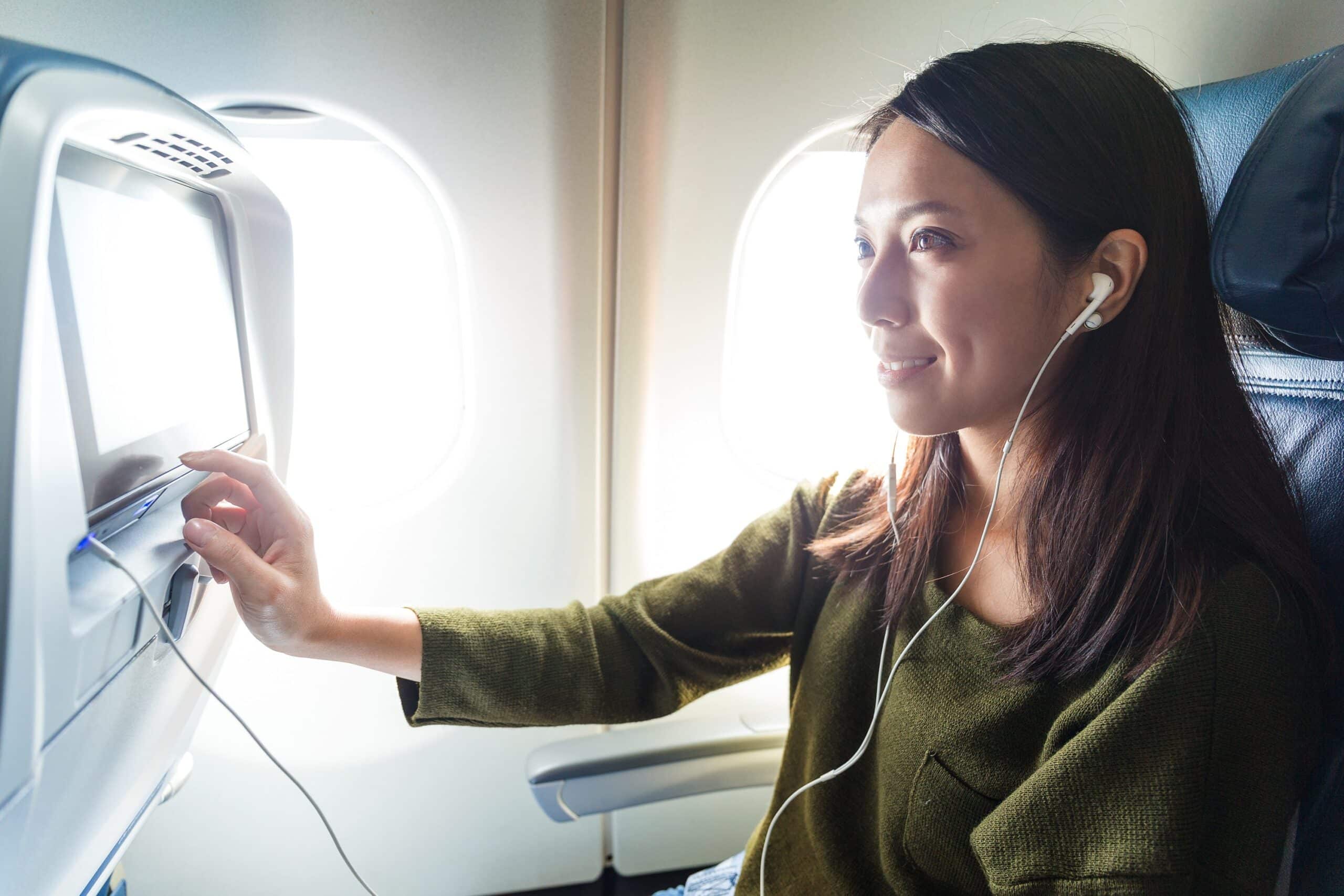 Upcoming Rule: Closed Captions Will Be Required for In-flight Entertainment
Historic Captioning Agreement Requires Closed Captions for In-flight Entertainment on US Airlines
After negotiations between members of the U.S. Department of Transportation's Advisory Committee on Accessible Air Transportation (ACCESS Advisory Committee), including the National Association of the Deaf, closed captions will be required for in-flight entertainment, along with other accessibility provisions.
The ACCESS Advisory committee consists of disability advocacy organizations, airlines, aircraft manufacturers, and content providers. During a 7-month negotiation process, the committee worked to address accessible in-flight entertainment and communications, accessible lavatories, and service animals.
The landmark agreement establishes that the same in-flight entertainment options that are available to all passengers will also be accessible to deaf, hard of hearing, blind, and visually impaired passengers.
This means that closed captions will be required for in-flight entertainment, just as they are required for television, movie theaters, and online videos that have been previously shown on TV with captions.
Closed captions are the visual text display of the audio portion of a video. They can be turned on or off by the user and are in the same language as the medium, rather than a translation to another language. Closed captions are commonly used as a service for deaf and hard of hearing audiences, but they have many other uses, from making videos watchable on silent mode to improving content retention and engagement.
Along with this agreement, the committee submitted recommendations for the Department of Transportation to incorporate in its rulemaking:
All new in-flight entertainment systems, whether on newly delivered aircraft or newly-installed on existing aircraft, must be capable of supporting closed captions and audio descriptions as of the effective date of the final rule.
If an aircraft has inaccessible seatback in-flight entertainment systems, it must provide an alternative personal entertainment device (PED) with accessible comparable video content. Airlines can do this either through their own PEDs, on which content can be preloaded or streamed wirelessly, or by streaming wirelessly to passengers' PEDs.
Airlines shall request from video content providers that 100% of covered in-flight entertainment content are closed-captioned and audio-described, and shall obtain such covered video content with closed captions and audio descriptions available from the content providers, including edited versions.
Other recommendations, according to the NAD include mandating "user-customizable captions, accessible WiFi for blind and visually impaired passengers, information collection and reporting by the airlines, disclosure of accessibility options in advance of travel, and the provision of search filters and identifying icons."
Watch out for an issue of proposed rulemaking by the DOT in July 2017.