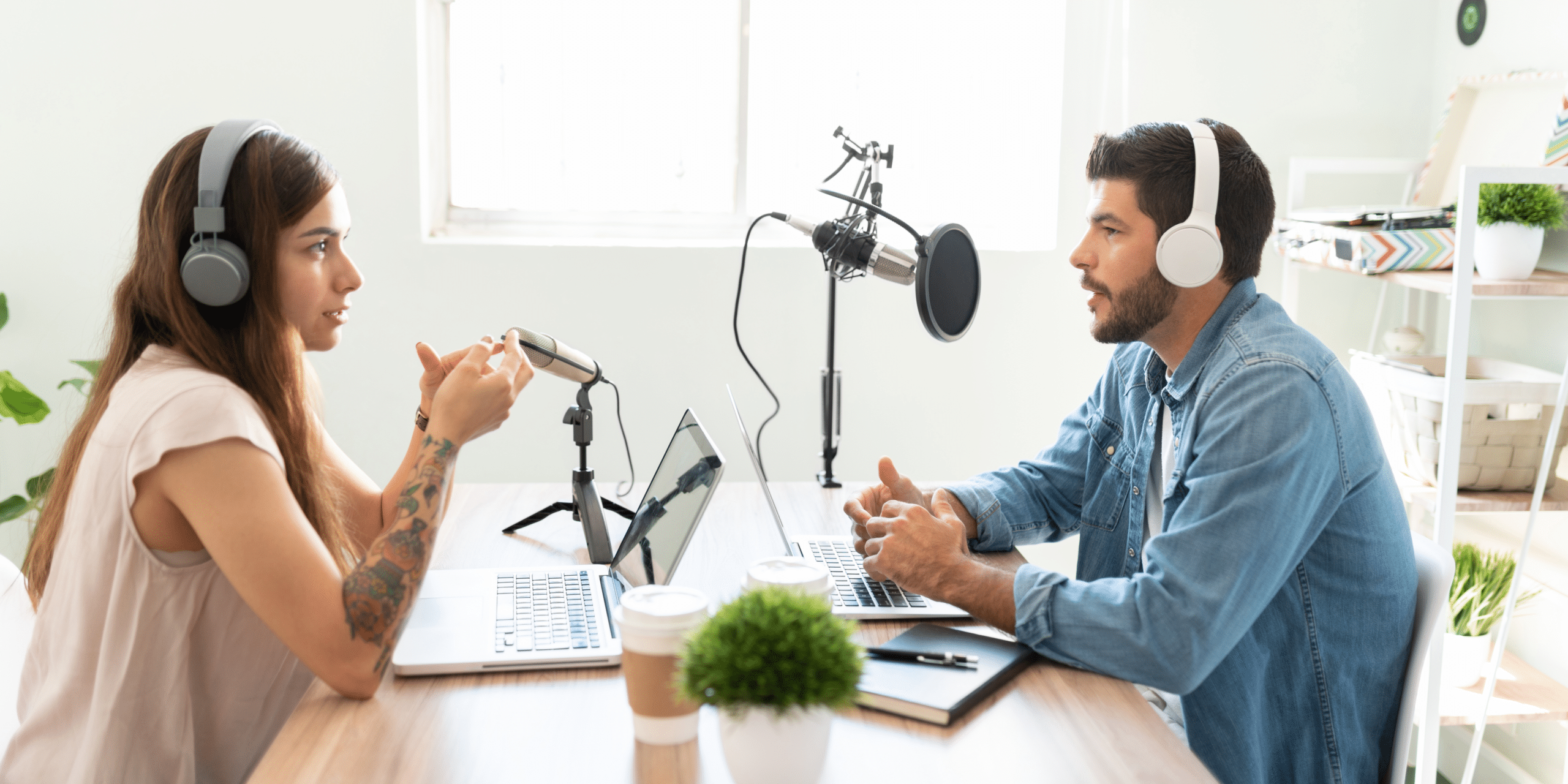 Maximizing Your Podcast's Reach and Engagement through Multimedia Storytelling
There is a wealth of value within your podcast. You can create various branded content with an audio-only podcast to increase your podcast's reach and engagement. Whether shorter clips for YouTube "Shorts" or longer-form content covering specific topics discussed throughout the episode, podcasts can undoubtedly become marketing gold.
You can produce other great content using your podcasts' closed captions and transcripts. From blog articles to social media posts, transcribed podcasts are marketing gold. They can contribute to all your marketing campaigns in one way or another.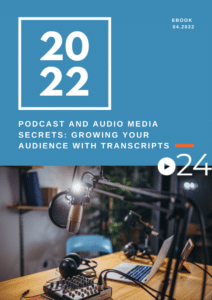 In business, time is money. If you spend hours creating marketing assets for the same episode, you're not using your time efficiently. With the help of transcripts, you can create a diverse range of branded marketing content from the same podcast episode. For example, in episode four of Media Tech Talk, we published the following:
Ebook material (you're reading it right now!)

A blog post

Email campaign copy for clients

Social media content
Customer testimonials
Steps to Increasing YourPodcast's Reach and Engagement
Besides other written content, the media within your podcast is plentiful. Another way to use your audio podcast content is to create a video offering for maximum reach. Not only does this increase the ROI of your original material, but it also allows you to expand your audience reach. Audio-only podcasts are not as engaging as visual content. However, once you add a captioned video, it is only a matter of time before you see a big leap in engagement rates.
By turning your podcast into a video offering, you can get your podcast trending on video-only sites such as YouTube or TikTok and other social media sites that rely on visuals, such as Instagram, Facebook, or Snapchat. If you don't know how to convert podcasts into a video, don't worry. Here are four different methods to transform any podcast into a video:
1. Converting Podcasts Using a Movie Maker Application
There are several applications on Google Play Store or AppStore that allow users to create artistic videos. You can combine audio and images in a few clicks to create a captioned video. For this, you need three main files:
The podcast audio.

The images or background files.

The captions file.
With all these elements, you can easily create a video using a movie maker app.
2. Record Yourself While Podcasting
We're sure you've seen many videos of creators filming their podcasts. This is an extremely engaging way to captivate viewers. And if you hadn't guessed, it is tried and tested by many successful podcasters.
For this, you can simply set up cameras wherever you record the podcasts and start filming before you start. This video is especially useful for web streaming.
However, you can also add it to social media to draw more users to your channel.
If you host guests on your podcast, download relevant plugins to record the video for later use.
3. Creating Videos with PowerPoint
We have all used PowerPoint to create presentations. But did you know you can save these presentations in different formats?
To create a video, save the .pptx file as a .mp4 or .wmv file. Next, click on File -> Export -> Create a Video. You could also simply click the Export to Video button to save the presentation as a video file. Remember, ensuring the captions don't interfere with the video is always a good idea.
4. Turn Them Into YouTube Videos
Lastly, you can quickly upload the episode on YouTube. YouTube, by default, creates a video of the podcast file and lets you add any file to use as a background.
However, we don't suggest using YouTube's automatic captioning feature. It is highly inaccurate (only up to 60% accurate!) and considered a big mistake by professionals.
Instead, upload your podcast episodes to your cielo24 portfolio, and we'll provide you with high-quality, accurate transcripts that work seamlessly with YouTube and can contribute to your podcast's reach.
Wrap Up
We have explored the benefits and challenges of incorporating visual media into podcast content. The article highlights how visual media, such as images, videos, and graphics, can help enhance the listener's experience, attract a wider audience, and increase engagement with the podcast. Use the tips provided to incorporate visual media with your podcast and take your next episode to the next level by integrating multimedia content.
Contact Us: Contact cielo24 for additional information about our podcasting solutions.